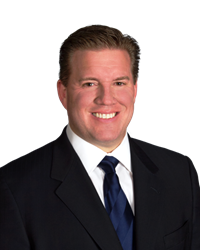 I'm extremely honored to be chosen to be a part of such a select group. I'm excited to work with this distinguished group of lawyers on important issues that affect consumer rights in California.
Newport Beach CA (PRWEB) November 14, 2013
H. Gavin Long, trial attorney for the Newport Beach personal injury law firm of Bisnar | Chase has been appointed to the board of directors of the Consumer Attorneys of California (CAOC). Long is part of a board that represents plaintiffs' lawyers in Southern California. The board of directors is a smaller governing body, which consists of nine directors from northern California and nine from Southern California. The board meets nine times a year to discuss important issues faced by consumers and plaintiffs' lawyers.
"I'm extremely honored to be chosen to be a part of such a select group," Long said. "I'm excited to work with this distinguished group of lawyers on important issues that affect consumer rights in California. I see it as a great opportunity to make a difference."
Long said an important issue to him is the disturbing trend of plaintiffs' lawyers losing their right to conduct jury selection. "There is this movement that started in the federal courts and has trickled down to a lot of state courts aimed at severely limiting attorney-led jury selection. The California legislature did a fantastic job in enacting CCP 222.5, but there is still 'push back' from many trial judges. Attorney-led voir dire is crucial to our right to trial by jury, especially when it comes to ensuring that plaintiffs get fair fight in personal injury trials."
People are able to be more frank with the lawyer than the judge, who is seen as very authoritative given his role in the process and being seated high up on the bench, Long said. "Also, since we have lived with these cases for years, waiting to get to trial, we are in the best position to pick our jury."
Another important issue before the CAOC is the move to increase the medical malpractice cap for pain and suffering, Long said. "In California, if you have been injured or have lost a loved one as a result of medical negligence, you cannot receive more than $250,000 for pain and suffering. That cap was set in 1975. Because it was not indexed to inflation, in 1975 dollars it's worth less than $58,000 today."
If it had been inflation-indexed in 1975, the cap now would be $1.1 million, Long said. "Raising the cap to at least to that level and permanently indexing it to inflation is the goal of a ballot initiative to be placed before the voters at the November 2014 election. People who are victims of medical negligence have seen their access to the court's restricted because of MICRA, the $250,000 cap often bears no relation to the loss of enjoyment of life the plaintiff went through and medical providers have less incentive to practice safe medicine knowing the limitations on their financial exposure.
This is an unjust law that needs to be changed. We will definitely be working hard to increase that cap so wronged consumers can receive the compensation they rightfully deserve."
Long, an Orange County native, graduated from the University of Southern California in 1996 and from Whittier Law School in 1999. He was a recipient of the American Jurisprudence Award for securing the highest grades in his study of Torts and Evidence. Long worked with nationally renowned trial attorney Herbert Hafif on trial preparation for catastrophic injury, business litigation and insurance bad faith cases.
Long has a wide range of jury trial experience in cases from murder and fraud to medical malpractice in state and federal courts. He has been with Bisnar | Chase since April 3, 2012. Since December, 2012, Long has taken five personal injury cases to trial and has obtained verdicts above the defendant's offer in all 5 trials, beat the plaintiff's CCP 998 in 3 of the trials and "busted" the defendant's insurance policy in 2 of the trials.
About Bisnar | Chase
Bisnar | Chase represents victims of car accidents and acts of negligence. The firm has been featured on a number of popular media outlets including Newsweek, Fox, NBC, and ABC and is known for its passionate pursuit of results for their clients. Since 1978, Bisnar | Chase has recovered millions of dollars for victims and their families. For more information, please call 800-561-4887, 949-203-3814 or visit http://www.bestattorney.com for a free consultation. We are located at 1301 Dove Street #120, Newport Beach, CA 92660.