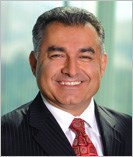 In keeping with the standards and traditions of the network marketing industry wherein distributors earn the right to be leaders within I made the decision to terminate the position of 'National Sales Trainer.'
Walnut Creek, CA (PRWEB) November 14, 2013
In the spirit of keeping in alignment with the standards and traditions of the network marketing industry wherein distributors earn the right to be leaders within the ranks through their individual efforts, Boresha's CEO and Founder George Najjar made the decision to terminate the position of "National Sales Trainer."
Therefore, the Company has elected to not extend its business relationship with Mr. Robert Dean, the Company's past National Sales Trainer.
The position of Direct Sales Coordinator currently held by Martha McBride shall remain. The reason for this is Boresha has a unique compensation plan in which it celebrates a network marketing compensation plan as well as a direct selling plan through its hybrid pay-plan model.
Martha McBride, of Virginia, who has achieved the level of Diamond Director in the Company's Network Marketing Model, has proven to be an impressive addition to the team. In her 20-year career, Martha has been a top-ranked field leader, advisory board member, and corporate field sales consultant. She joined Boresha in May 2010 and to date has personally sponsored 74 new representatives and build a team of 1,339 distributors.
ABOUT THE COMPANY
Boresha is a six-year old established company that, through its partner companies, manufactures, distributes and sells a line of "B-Skinny Coffee" and associated health and wellness products. Boresha is on the forefront of distributing products that contest obesity by introducing concepts that are used by people every day, such as coffee and tea.
The business is primarily marketed through a Multi-Level-Marketing (MLM) distribution model supported by more than 29,000 active U.S.-based distributors with an expansion market with significant international opportunities.