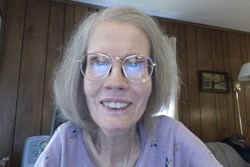 We urged OPTN to issue policies that affirm longstanding ethical protections against the potential for pressures to be placed on ill people to die and donate their organs.11337520not dead
Rochester, NY (PRWEB) November 15, 2013
The disability rights group Not Dead Yet is claiming victory this week following meetings of the Organ Procurement and Transplantation Network (OPTN) held in Atlanta on November 11 and 12. The OPTN Board of Directors adopted a policy that removed a significant threat to people with severe disabilities posed by previous proposals, demonstrating to disability advocates that persistence pays off.
In Section 2.8 of the final policy entitled "Requirements for Controlled Donation after Circulatory Death (DCD) Protocols", OPTN stated, "Prior to the OPO [organ procurement organization] initiating any discussion with the legal next-of-kin about organ donation for a potential DCD donor, the OPO must confirm that the legal next-of-kin has elected to withdraw life sustaining medical treatment." Legal next-of-kin is defined to include a patient who is conscious and on a ventilator.
A year ago, over 200 disability advocates sent messages to OPTN, expressing concern over proposed organ procurement protocols. These proposals would have allowed organ donation to be discussed with individuals who depend on life sustaining treatment and their families before a decision to withdraw life-sustaining treatment has been made. This could affect people with upper spinal cord injuries, neuromuscular disabilities and severe brain injuries.
"We know that OPTN noticed the over 200 advocacy message letters because they mentioned them in a Briefing Paper issued this year," said Diane Coleman, President and CEO of Not Dead Yet, a national disability organization. A June 30 press release links to the Briefing Paper.
"We urged OPTN to issue policies that affirm longstanding ethical protections against the potential for pressures to be placed on ill people to die and donate their organs," Coleman said.
This summer, OPTN announced a plan to defer to individual hospital autonomy in setting local policies about the timing of organ procurement discussions with individuals and families. National Public Radio reporter Rob Stein has also covered the issue. With more public comments opposing that plan, the OPTN Board tabled the issue at its previous meeting.
Over the last two years, Not Dead Yet filed public comments regarding the proposed protocols as well as related changes to OPTN bylaws six times and these comment letters are all available online.
"Frankly, I shook my head many times, doubting that we were having any impact except possibly scaring the decision-makers into perpetual inaction," Coleman said. Coleman said that she recently lost a younger brother who needed an organ transplant and wants to be able to trust the organ transplant system to fully protect both potential organ donors and recipients. "I don't trust organ procurement organizations yet, but I am genuinely heartened by the OPTN policy victory this week and the invitation to continue a dialogue," Coleman said.