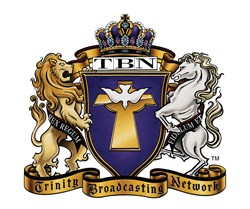 (PRWEB) November 15, 2013
Trinity Broadcasting Network, the world's largest Christian broadcaster, announced that it has forwarded $225,000 in funding to Samaritan's Purse and the TBN Asia network for emergency humanitarian aid to the victims of the destructive typhoon in the Philippines.
As Typhoon Haiyan slammed into the central Philippines November 8th, Samaritan's Purse was already deploying experienced relief workers — including logistical, water, and nutritional experts — to get humanitarian aid to the hundreds of thousands of residents suffering in the aftermath of what is being called one of the most destructive typhoons in recent history.
Likewise, staff and volunteers at TBN's Asia headquarters have been busy putting together crucial supplies like clothing, soap, and other hygiene products to transport into devastated areas.
"As we have done so often with past natural disasters like the 2010 Haiti earthquake, TBN is forwarding crucial funding to our friend and partner Franklin Graham and Samaritan's Purse to help with the devastation in the Philippines," said TBN Vice President Matthew Crouch. "Their compassion and caring, combined with their expertise in dealing with crises anywhere in the world, make Samaritan's Purse the perfect group for TBN to partner with in this time of desperate need."
TBN Asia's Tony Flores reported that volunteers and staff are putting together supplies purchased through funding from TBN's U.S. headquarters. "We also covet the prayers of our fellow believers in the U.S. and around the world," he said. "Our nation and people need a touch from God as never before."
Mr. Crouch said that TBN will keep viewers updated with regular video reports on the network's outreach in the Philippines through Samaritan's Purse, TBN Asia, and other partner groups. "As we continue with the mandate God gave TBN to broadcast the good news around the world, we are blessed to know that vital ministries like Samaritan's Purse are also hard at work fulfilling God's commission to reach out where physical needs and misery are great. As we always have, TBN commits to continue partnering with these compassionate outreaches."
To find out more about TBN and the 26 members of its global Family of Networks, visit us online at tbn.org. To partner with TBN in its broadcast ministry and outreach efforts, visit our Secure TBN Partner Page.