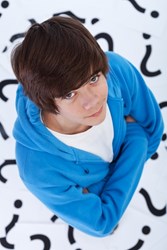 (PRWEB UK) 18 November 2013
As the new academic year begins, students are beginning to consider their university choices and are seeking valuable higher education advice.
With so much information available on courses, universities and higher education pathways, it is easy for students to get overwhelmed by all of this information.
Students aren't the only ones involved in the process and family members such as parents have a great interest in what university choices are made.
On the 23rd April 2014, aspiring students, parents and teachers will have the opportunity to find out about university courses and applications, at the Dorset UCAS Higher Education Convention.
Ansbury, who are the leading provider of careers advice and guidance across Dorset, is working in Partnership with UCAS and Bournemouth University to organise the convention.
This annual event enables visitors to look around the Bournemouth University campus and talk to representatives from over 100 universities.
It gives students a wealth of valuable information which can help them choose which course and institution is right for them.
Many students rely on online research to make their university choices, and although this is effective as a starting point - attending an event is extremely useful and provides a much broader insight.
Having the chance to speak face to face with a representative from a university gives students and parents the chance to ask specific questions about courses and applications.
With many of the universities bringing current students along to the convention, there is also a chance to ask more generic questions about university life.
Seminars will also run throughout the day on topics such as student life, taking a gap year, student finance and the application process through UCAS.
Tours of the Bournemouth University campus will be on offer so that those attending the convention can get a feel for life in university accommodation and have the opportunity to view facilities such as a lecture theatre, student union, library and sports centre.
In past years, the convention has received fantastic feedback from students and parents who have attended.
Teachers have also commented that students who have attended the convention returned much more focused and motivated about their university applications.
Feedback from one Dorset school Sixth Form Tutor after the 2013 convention stated that "It was very useful and inspirational for all of our students."
Although the convention is aimed at helping students, it is vital that students are prepared beforehand to get the most out of the convention as possible.
Students who gain the most from the convention come prepared with a list of questions they want to ask, and also a set of pre-selected universities they want to speak to.
By students preparing for the convention, it ensures that they are not overwhelmed on the day, and that they utilise the time available as best as they can.
The UCAS website provides a wealth of materials and helpful video clips - for students and teachers to help with their preparation.
Schools that are interested in attending should book their places for the Dorset UCAS Higher Education Convention through the UCAS website.
Schools can start booking places from 16th December 2013.
Ansbury will also be providing independent, impartial careers advice and guidance at the event so be sure to take advantage of this.
Any individuals who wish to attend the convention can get details from Ansbury by calling Freephone 0800 358 3888 or alternatively visiting the website http://www.ansbury.co.uk for more information.