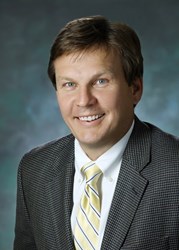 Chesapeake Medical Solutions will benefit greatly from Geoff's extensive leadership experience and intimate knowledge of the Maryland physician marketplace.
LENEXA, Kan. (PRWEB) November 18, 2013
After conducting a nationwide executive search led by healthcare leadership solutions firm B. E. Smith, Chesapeake Medical Solutions in Salisbury, Md., has hired Geoffrey Failla as chief executive officer. A seasoned healthcare executive with over 25 years of leadership experience with physician groups, Failla will assume his new duties at Chesapeake Medical Solutions on December 1.
"Geoff brings a proven track record of leveraging business acumen and healthcare policy expertise to lead the strategic growth of physician groups," said Dr. Walter Gianelle, board of directors for Chesapeake Medical Solutions. "Our organization will benefit greatly from Geoff's extensive leadership experience and intimate knowledge of the Maryland physician marketplace."
Before joining Chesapeake Medical Solutions, Failla held the role of chief executive officer with Digestive Disease Associates in Baltimore, Md., where he provided leadership for 15 Gastroenterologists and 75 staff. Previously, Failla served as practice administrator for Anne Arundel Orthopaedic Surgeons in Annapolis, Md., and as chief executive officer for Advanced Centers for Orthopaedic Surgery and Sports Medicine in Owings Mills, Md.
"Chesapeake Medical Solutions was seeking an innovative and progressive senior healthcare executive to provide strategic and operational leadership," said Laura Musfeldt, vice president of senior executive search for B. E. Smith, the healthcare executive search firm who conducted the nationwide CEO search for Chesapeake Medical Solutions. "Geoff's physician practice experience and collaborative leadership style were an ideal match."
Failla earned his master's and bachelor's degrees in business administration from Loyola University Maryland in Baltimore, Md. He is a member of the Medical Group Management Association (MGMA) and Healthcare Information and Management Systems Society (HIMSS).
About Chesapeake Medical Solutions:
Chesapeake Medical Solutions was founded in 2005 by three emergency medicine specialists who recognized a need in the area for people experiencing unexpected health problems. Appointments with primary doctors are often delayed, and going to the emergency department for every unexpected problem is not a good solution. Chesapeake Medical Solutions has the ability to have labs, ECG, x-ray and treatments such as intravenous medications, splinting, and stitching right on site, right away. Occupational Health services have also been added to the services offered to provide a convenient solution for employers. To learn more, visit http://www.yourdocsin.com.
About B. E. Smith:
Founded in 1978, B. E. Smith is a full-service healthcare executive search firm and a top-ranked provider of senior-level leadership services including Interim Leadership, Executive Search and Management Consulting. Veteran healthcare recruiters and regional healthcare experts partner with each client to create customized solutions. B. E. Smith's proven methodology has resulted in the recent placement of more than 900 leaders into healthcare organizations worldwide. The firm utilizes a comprehensive sourcing strategy incorporating the latest marketing techniques, association partnerships, social networking and one of the largest databases of skilled senior-level healthcare executives in the industry to deliver immediate results in today's complex healthcare environment. For more information, visit BESmith.com or call 855-254-8261.