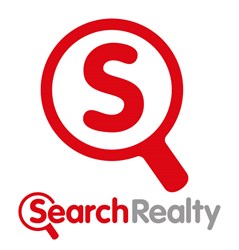 Knowing the neighborhood is important, but what's even more important is knowing what homes are selling in that neighborhood
Mississauga, Ontario (PRWEB) November 18, 2013
Selling a home isn't the easiest of tasks. But it doesn't have to be the hardest as well. Search Realty provides a list of ten things that every home seller should know when putting a home for sale on the real estate market.
5. De-personalize
Pack up those family photos and personal belongings. These should be put away so as to avoid distracting potential home buyers. Religious objects fall under this category as well. A potential home buyer is deciding on what could be the biggest financial decision they have ever made, and even the smallest of things could derail their interest.
4. Maintenance
Maintenance is another important thing that must be done in order to sell a home for sale. A house that is even in the slightest disrepair can quickly turn off potential home buyers and make the home for sale that much harder to sell. Home sellers should work on even the smallest of tasks to ensure that the home is prepped and ready for sale. Here, both interior and exterior matter. Outside, gutters should be cleaned, lawns cut and weeds pulled. Inside, furnace should be cleaned, as well as fireplaces and light bulbs should all be functional, and if not, replaced.
3. De-clutter
An important key to selling a home is to have the home appear spacious. In order to do this, a home must be de-cluttered. It gives the perception of space to potential home buyers, thus makes the home more appealing. De-cluttering a home also creates the benefit of acting as a head start to packing when the home is sold as well.
2. Know the Neighborhood
Knowing the neighborhood is important, but what's even more important is knowing what homes are selling in that neighborhood. Knowing what is selling in the neighborhood is key to understanding if a home for sale is appealing or possibly needs some work done in order to get it sold. Knowing what isn't selling is just as important, as it can lay out the exact reasoning as to why certain homes aren't being sold.
1. Price your Home Right
The home seller should ensure that they do not price the home for sale too high. If it's too high, all the hard work listed above, will be for nothing. Home buyers not only won't make an offer, they most likely won't even take a look at the home. Home sellers should always remember that the longer a home is on the market, the less desirable it appears. If the price for the home for sale is within the right range, then the home will inevitably sell.
Search Realty offers these five tips as an aid to home sellers, but advises that perhaps the best tip for any home seller is to find the right real estate agent. Someone who is knowledgeable, friendly, motivated and dedicated to selling homes and who will assist the home seller in every way possible.
About Search Realty
Search Realty Corp.,Brokerage is a real estate company utilizing the best tools and technology to serve the needs of today's Home Buyers, Sellers and REALTORS®. Search Realty Corp. has quickly grown to 100+ websites, over 15,000 Unique Visitors per month and 135,000 Page Views per month.