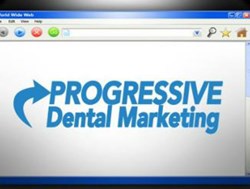 Dunedin, FL (PRWEB) November 17, 2013
Progressive Dental Marketing now includes a new secret shopper program to their exclusive staff training program. Offering unique training and monthly analysis to dental clients, they are able to promote and evaluate success.
PDM's founder recognized the importance of not only marketing for dental treatments, but training the staff to generate and maintain the influx of new patients that would streamline from a successful website.
Staff training success is measured through PDM team members listening to and evaluating tracked phone calls generated from the website. Now, additional training will include a secret shopper program.
The secret shopper program will help PDM to enforce the training and tips that they encourage the practices to adopt during training sessions. Dental clients will be trained on secret shopper standards and what will be expected of them when they are answering the phone and building rapport. After a few weeks of the office staff practicing new concepts, PDM will secretly call them as a "new patient" and test the staff on handling difficult inquiries. PDM will provide feedback after the mystery call and continue to provide ongoing support.
So far, PDM recognizes great success with their staff training program, and hopes that this additional secret shopper strategy will continue to enhance performance.
For dental professionals interested in full-circle marketing and staff training programs with PDM, call today for a complementary marketing consultation.
About the Company
Progressive Dental Marketing has "changed the game" in regards to marketing for high dollar surgical cases by implementing a Full-Circle Marketing™ approach. PDM is the leading dental marketing company for attracting targeted patients through online marketing, seminars, direct mail, TV, radio and referral programs. PDM is the only marketing firm that mandates its clients to participate in phone and treatment planning training before the marketing commences. The majority of clients obtain a fantastic ROI and staff members are ready to handle the increase in new patient calls and activity. PDM maintains a 97 percent client retention rate, which is leading by a large margin among dental marketing companies! PDM is based out of Dunedin, FL and always offers a complimentary initial marketing evaluation. The staff includes dedicated account managers and consultants who are available to answer any and all questions. To learn more about PDM, visit their website at http://www.progressivedentalmarketing.com and call (727) 286-6211.