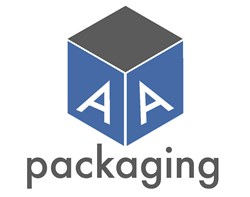 It's a straightforward bill that seeks to treat medical marijuana like other drugs
(PRWEB) November 19, 2013
Pharmacies in the state of Michigan may soon be able to sell pharmaceutical grade Marijuana in compliant marijuana packaging as a result of legislation that passed the Michigan state senate on Nov 13th 2013 and is now moving to the state house of representatives for consideration. The bill was championed by supporters in the senate as a way to guarantee the safest possible product for medical marijuana users. This legislation is contingent on the federal government effort to reclassify marijuana as a schedule 2 controlled substance in order to give pharmacies the authorization to dispense it. At this time it is still characterized as schedule 1 at the federal level.
Supporters of the legislation believe that it provides a much safer alternative for medical marijuana patients "It's a straightforward bill that seeks to treat medical marijuana like other drugs," said Michigan state Sen. Roger Kahn R-Saginaw. Critics have been vocal in decrying the legislation, which they believe does nothing to correct perceived problems with the existing medical marijuana laws recently enacted in Michigan.
This latest development in the ongoing and dynamic debate about the medical marijuana industry and government's role in its regulation, taxation, and distribution is notable in that it is being targeted by both sides of the debate. Opponents of legalization see it as an attempt to normalize use to the point of full legalization, whereas supporters have voiced concerns that it targets local dispensaries and is a cash grab by big out of state corporations that wish to control the industry.
A company spokesman for A&A Packaging, a California company that serves the medical marijuana industry, spoke out in favor of the new law. "This law is a big step in the right direction." He said "It will increase access for those patients who need the medicine the most, the elderly and those stricken with debilitating health conditions. It doesn't do anything to restrict sales to pharmacies, but rather opens them up to patients who otherwise would not be able to visit traditional dispensaries. In an industry that it suffering from stigmatization, easing restrictions and increasing patient access may be one of the most important steps that a state has taken thus far to serve its citizens."
A&A Packaging is California-based business that specializes in child resistant storage containers and products for both patients and medical marijuana businesses. They offer a variety of packaging mediums from pharmaceutical grade plastic to durable acrylic and glass items designed to keep a patient's medicine fresh and safe. They are committed to the cause of patients who are suffering from conditions that medical marijuana can help treat, and also strive to treat the medical marijuana industry as a legitimate enterprise on par with the pharmaceutical industry. To learn more about how A&A packaging can help with your marijuana packaging and supplies please call 1(888)315-2453 or visit their site at http://www.vialsondemand.com
For more on the pending legislation in Michigan, visit The Detroit Free Press: http://www.freep.com/article/20131113/NEWS06/311130133/medical-marijuana-pharmacies-grade-home-grow-pharmaceutical