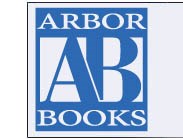 New York, New York (PRWEB) November 16, 2013
Arbor Books has joined the Amazon Kindle Singles revolution by offering ghostwriting services for shorter-length, less-expensive books—with the same high level of quality Arbor writers have always produced. This is great news for businesspeople who want to put out their memoirs or highlight their services or products but still have to keep an eye on the bottom line.
The length of a manuscript is often the single biggest factor in determining what you will pay to have a book ghostwritten. Today's hot new formats such as Kindle Singles and Nook Snaps are smaller—and so are the prices you will pay to produce them.
"A reputable ghostwriter will charge you by the word, not by the page or the hour," says Joel Hochman,of Arbor Books. "This means the longer the book you want to write is, the more you will have to pay. For a CEO who wants to tell the story of her rise to the top or an entrepreneur who wants to give consumers an inside view of his company, these shorter formats can mean a lot more marketing bang for their hard-earned bucks."
Industry insiders agree there's no reason for most business books to be 300 to 400 pages in length, as most are these days. And those thick tomes often cost a pretty penny for readers: on average hardcovers go for $30, trade paperbacks for $15, and mass-market "pocket" paperbacks for $9.
However, that marketing paradigm is being challenged by the advent of e-books and print-on-demand books, which require less overhead to produce, and that savings is passed on to readers. Amazon.com's game-changing Kindle Singles offer shorter books in every genre of fiction and nonfiction. As Amazon states, they are "the highest-quality work…at a length best suited to the ideas they present."
"The point of programs like Amazon's Kindle Singles and our ghostwriting alternative is to cut to the chase," says Larry Leichman of Arbor Books. "Authors and clients can now pay a whole lot less for their books to be written, and readers can spend less to buy them. No one wants to waste time and money on distractions—especially executives and other business people who want to get their organizations' messages out. And they shouldn't have to."
This is important news for major companies (both within the US and international), business and investment advisors, CEOs, sales professionals, and motivational/public speakers who want a book to showcase their acumen, feature their companies, and act as their legacy for future generations of entrepreneurs.
At Arbor Books, a full-service ghostwriting and book packaging firm (http://www.arborbooks.com), our ghostwriters pen books covering all aspects of the business world, from startups to corporations, from leadership, finance, and management to law, marketing, and more.