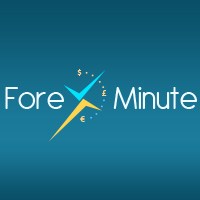 One of them is the highly useful Economic Calendar. According to Jonathan Millet, founder and CEO of ForexMinute, "Traders can keep track of all the important events that drive the financial markets with the help of our economic calendar."
London, UK (PRWEB) November 18, 2013
ForexMinute brings a range of Forex tools for traders which they can use for a better trading experience. One of them is the highly useful Economic Calendar. According to Jonathan Millet, founder and CEO of ForexMinute, "Traders can keep track of all the important events that drive the financial markets with the help of our economic calendar."
Mr. Millet also says that with the help of Forex tools like the economic calendar, traders can have a tab on the events that matter for Forex trading and know about the intensity of the events like policy decisions, laws, trades and agreement, etc. Economic calendar can be customized by filtering according to currency, importance of event, and date range, etc. for better use.
Some Other Forex Tools
ForexMinute also brings some other popular Forex tools like Fibonacci Calculator, Pivot Point Calculator, profit & loss calculator, currency converter widget, foreign exchange tool, etc. Its currency converter tool has been receiving appreciation from clients for its user-friendly installation and high-end use-value for customers.
Currency converter widget from ForexMinute according to Jonathan Millet can be highly useful for ecommerce websites and Forex brokers where customers consistently need the latest conversion rate of various currencies.
He also says that ForexMinute with the help of several other Forex tools such as pivot point calculator help traders do technical analysis and predict the trade in the short and long term. Pivot point calculator can be used to predict daily, weekly, fortnightly, monthly and even six monthly trends in trading.
About ForexMinute.com
ForexMinute, the world's leading Forex news and views portal, has become a one-stop solution provider for Forex traders and brokers as well as Bitcoins news and a range of Forex tools. It provides all the required tools to individuals to become a professional Forex trader. Also, it helps Forex brokers provide high-end user-friendly trading experience to traders with an array of resources e.g. financial news by the minute, fundamental analysis, technical analysis, Forex tools and others.
For more information, visit http://www.forexminute.com or call +1 800 758 5780.
You can have the ForexMinute newsletter delivered to you each trading day. Simply sign p today. You will be kept up to date on the latest market action. It's free and simple -http://www.forexminute.com/newsletter.