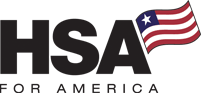 Most people are not aware of the options available to them in choosing to opt out of or postpone participation in Obamacare
Fort Collins, CO (PRWEB) November 18, 2013
HSA for America announces another in a series of informative live webinars to be held Tuesday, November 19, 2013. Hosted by health savings account expert Fred Adams, this free webinar will explain how consumers have alternatives to the Affordable Care Act health plans when choosing health insurance coverage for 2014 or earlier.
Adams, a 25-year veteran of the health insurance industry, will discuss the five ways that are legitimate money-saving alternatives to Obamacare in the coming year. "Most people are not aware of the options available to them in choosing to opt out of or postpone participation in Obamacare," Adams explains.
One of the game-changing facts that Adams plans to share with his webinar audience references the availability of non-ACA health insurance coverage that is still being offered by major carriers. According to Adams, these plans can provide health coverage benefits to help consumers avoid any lapse in coverage or non-compliance with health care reform laws through December 2013.
"There are many good options still available, especially for those who have received cancellation letters from their carriers or employers," explains Adams. "Short-term plans can cover individuals and families at lower costs for up to 12 months in many cases."
The live webinar will also touch on the ways to reduce taxable income for 2013 tax returns by establishing a health savings account by December 1, 2013.
Adams' discussion will also address topics such as exemptions, deadlines for enrollment, tax penalties and how they are enforced, and why you should compare plans not offered on the health insurance exchange.
"We've never seen a law that requires people to pay the government a fine for not buying a product," notes Adams. "If you are one of the millions of people who are finding themselves without coverage, and want to know what you can do instead of enrolling right away in an Obamacare plan, we will show you."
Click here to register for the webinar.
HSA for America offers this free event for educational purposes only. No details or specific plan benefits will be discussed or presented.
About HSA for America
As the nation's leading independent HSA expert, HSA for America has earned a reputation for providing superior educational resources for individuals, families and small businesses. With its comprehensive website, the public can evaluate high-deductible health insurance plans that allow them to establish an HSA and comply with the health care reform mandate.
Consumers may access HSA for America's instant quote engine and online applications or request individualized assistance. Confidential consultations regarding HSA plans may be arranged by calling 1-866-749-2039 from 9 a.m. through 11 p.m. Eastern.