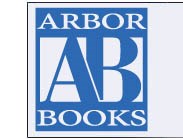 (PRWEB) November 18, 2013
Ghostwriting is a booming industry—everyone from large corporations to your favorite celebrity to your neighbor's grandmother is using ghostwriters to produce and put out their e-books. But few people who are looking for a writer really know how ghostwriting works.
"When people want to put out e-books for digital download and are looking for a ghostwriter to help them get it done, they have a lot of factors to consider," says Joel Hochman of Arbor Books (http://www.arborbooks.com). "The process really begins during the creation of a contract that outlines what the ghostwriter will do and at what cost. After that, the writing can begin in earnest."
According to Mr. Hochman and other industry insiders, the ghostwriting process for an eBooks usually follows these steps:
1) Initial interviews: The ghostwriter interviews the e-book's author about the book's concept and audience.
2) Outline creation: A crucial roadmap for the writing of an e-book. This is what keeps both ghostwriter and author on topic and prevents lost time.
3) Initial writing sample: The ghostwriter will pen the first chapter of the e-book so the author can review the tone, language, and style of his or her writing.
4) Writing: This is when the magic happens—when the ghostwriter actually writes the e-book with the author's approval in stages along the way.
5) Review: Once the e-book is completed, an editor or proofreader can give it a pass, and then it can be sent to outside parties for peer review.
6) Marketing: This involves sending the e-book out to agents and publishers and posting it on Amazon.com, Barnesandnoble.com, and iTunes as well as pursuing library distribution and publicity through traditional and online media.
"Ghostwriting an e-book is a productive and rewarding process if done with a reputable firm," says Larry Leichman of Arbor Books. "Make sure the one you hire follows these steps, has years of experience, and is insured against plagiarism."
Arbor Books is a full-service ghostwriting and book packaging firm (http://www.arborbooks.com).