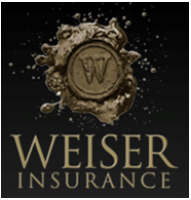 Health insurance will help alleviate the burdens of those dealing with unexpected sickness that will leave them in the hospital for days.
Houston, TX (PRWEB) November 20, 2013
As fall progresses and temperatures and moods change, health concerns and risks also shift. While Texas is known for warmer weather, that reputation does not mean there aren't health dangers to be found, as the warm weather also brings mosquitoes, which in turn brings various illnesses to the state. Just this season, NPR reports, it has been discovered that Dengue Fever is circulating the population of Houston, with concerns that it could continue to spread.
Dengue Fever, while not always fatal, does not have any vaccine or cure available, and its simple transmission through a small mosquito bite means anybody may be susceptible to the disease. Weiser Insurance, a Houston-based agency, understands the importance of planning for health troubles, and the agency hopes to warn customers of the dangers of Dengue Fever and the importance of proper health insurance coverage.
Because of increased health risks that can strike at any time, it is important to know that the right health insurance policy will cover emergency room visits and hospital stays. These bills can often sky rocket, but health insurance will help alleviate the burdens of those dealing with unexpected sickness that will leave them in the hospital for days.
Health insurance will also provide the insured with medical tests and prescriptions at a lower cost than if no health insurance were obtained. Dengue Fever has no cure, and its symptoms go beyond severe headaches and vomiting. Alleviating the symptoms brought on by a simple mosquito bite may not be easy, which is why having the proper health insurance policy will help those suffering.
With health insurance concerns sweeping across the nation, many people are concerned about having a fitting health plan for their families. Severe outbreaks of various diseases may not be preventable, but the effects can be controlled and alleviated with a health insurance policy that meets the specific needs of Houston residents.
The safety of the community is first and foremost, and nobody should be willing to compromise their own health, especially while such a virus is shown to be populating the area. For information about getting health insurance coverage, please talk to an agent – Weiser Insurance is very glad to help clients find the proper health policies for their families.
About Weiser Insurance:
Established in 1988, Weiser Insurance has continually provided comprehensive and affordable insurance services throughout the last 25 years. Over time, the agency has planted strong roots in the Houston community and has grown into a full-service insurance agency with representation from a wide variety of insurance companies. These companies have been carefully selected, ensuring that each client is matched with top-notch coverage for a reasonable price. Weiser Insurance's agents are devoted to working by your side at all times. With Weiser Insurance, you get service, savings, and solutions.