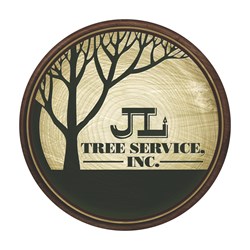 An arborist, is like a doctor for trees and will try methods to get it back to full health.
Fairfax, VA (PRWEB) November 20, 2013
In Northern Virginia, most homeowners are blessed with at least one stately mature tree in their yard. But those beautiful trees can be extremely dangerous, and tree removals are one of the most dangerous jobs a professional tree trimmer can undertake.
Arborists have the skill and experience to see what has to go and what can be saved. Many homeowners only start shopping around for a tree service when it is evident their tree is dead or dying. Other reasons for tree removal include obstruction of overhead lines or simply because the tree has gotten too large.
A mature tree can add as much as $20,000, or even up to $100,000 if there is an old growth specimen beauty in great condition on a lot. Sean Lewett, Certified Arborist and General Manager of Fairfax-based JL Tree Service says, "There are a lot of fly by night companies that spike trees when pruning and most of the time these companies will recommend removal when the tree doesn't necessarily need to be removed."
An arborist, on the other hand, is "like a doctor for trees," and unless the tree absolutely has to go for safety reasons, an arborist will try other methods to get it back to full health.
It's a little-known fact that the tree care industry is among the most dangerous, right after the construction trades. There is no licensing process in place to claim the title "Tree Trimmer." In addition to the dangerous equipment, overhead lines and hazardous heights, the trees themselves can act unpredictably, and are the source of most injuries.
There is, however, an accreditation process for tree care specialists to achieve. TCIA, the Tree Care Industry Association, has a strenuous credentialing program, in which any company that wins this certification practices strict safety guidelines. JL Tree Service is one of the few tree care services in Northern Virginia to carry this certification. Without this process in place, there is no guarantee that a tree service is taking proper safety precautions.
Whatever the reason for removing a tree, a certified arborist with the proper safety accreditations and insurance will ensure the job gets done right. There will be a lift, a three or four-man crew, at least one truck, a wood chipper and a stump grinder.
This winter, JL Tree Service is offering their customers fifteen percent off all their tree services as a "thank you" for working with them during their slow season, a true win-win scenario. When in need of having a tree removed or pruned, a JL Tree Service Inc will treat you, and your tree, right.
About JL Tree Service
JL Tree Service has served the Northern Virginia, Maryland, Washington D.C. area since 1975. They are a TCIA-certified tree care company, the highest certification available, and their top quality care has attracted thousands of satisfied customers. For more information, visit http://JLTreeService.com.