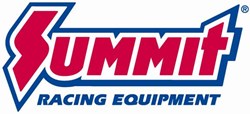 Tallmadge, OH (PRWEB) November 19, 2013
Holley's Gen 3 Ultra Dominator carburetors are fully machined from the venturi throats to throttle bores, delivering predictable, repeatable performance. All-new tuning calibrations are optimized for large cubic inch engines and new fuels. All-aluminum construction saves 3.8 lbs. over previous Dominators—a 28 percent weight savings.
MAIN BODY
The carburetors have a new, patent-pending main body that is 5/16 inch taller than the previous generation. That extra height allows for optimized, larger radius air entries to deliver smoother flow into fully machined, big-bore venturi.
METERING BLOCKS
The 6061-T6 billet aluminum metering blocks are fully adjustable (emulsion bleeds, power valve channel restrictors, and idle feed restrictors). The power valve channel restrictors are now machined lower in the metering blocks for improved fuel delivery to the power valve circuit. The accelerator pump channel is internally drilled to eliminate the need for an external plug, and excess material has been removed for increased fuel capacity.
FUEL BOWLS
The Holley HP fuel bowls have 20 percent more fuel capacity versus a traditional V-bowl to eliminate fuel starvation and provide consistent air/fuel ratios. Their contoured entries provide smooth fuel flow to the needle and seat assemblies. Internal baffling helps to control fuel slosh and minimize float level fluctuations during hard launches or cornering. The fuel shelf is positioned below the needle and seat to greatly minimize fuel aeration and promote more consistent metering. Fuel troughs in the floor of the bowls route fuel flow directly to the jets and help keep them covered in fuel. Other features include clear sight and a built-in drain plug in the front center of each bowl.
ADDITIONAL FEATURES

Integrated idle bypass valve allows for adjustment of idle, while maintaining correct throttle plate to transfer slot relationship
12-hole billet booster inserts for superior atomization and crisp throttle response
Knurled (hand-adjustable) primary and secondary curb idle screws allow for easy idle adjustment without the use of tools
Contoured hex head squirter screws for streamlined airflow
Dual 50cc accelerator pumps
Factory TPS mounting points for use with data acquisition systems
Fully adjustable stainless steel external linkage can be adjusted for 1:1 progressive or soft progressive throttle activation
• Snap-in bowl vent whistle for easy removal and/or replacement
The Holley Gen 3 Ultra Dominator carburetor is available in 950, 1,050, 1,150, 1,250, 1,350, 1,425, and 1,475 cfm ratings in two- and three-circuit versions. You even get a choice of metering block colors.
Summit Racing Equipment
http://www.SummitRacing.com
1-800-230-3030