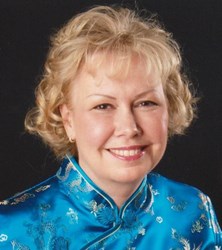 (PRWEB) December 10, 2013
Robin M. Fleck, M.D., medical director of Vein Specialties in Prescott, Arizona, has implemented a computerized patient satisfaction survey to obtain direct feedback from her patients about their experience. Patient satisfaction surveys are short, easily administered questionnaires that provide medical offices with information and insight on their patients' view of the services they provide. Physicians can use survey results to design and track quality improvement over time, as well as compare themselves to other physicians. Online surveys minimize staff burden because the patient keys in survey responses. The survey can be uploaded onto a tablet and the patient has the ability to comment immediately after the service.
In today's market, keeping up with advancing technology and being electronically savvy is essential to a small business in any field. Consumers are beginning to embrace the convenience and luxury of kiosks throughout the marketplace for a variety of services. The idea of kiosks in a physician's office is also beginning to gain momentum. Patients want to be interactive with their medical care, and kiosks allow them to do so. Often times when the patient has had a negative experience the comment will be anonymous and the experience cannot be corrected. If a patient is ecstatic, upset, or disappointed with their care, they now have the option to air their feelings on several different sites. Potential future clients will visit these sites prior to selecting a physician. Having a patient satisfaction survey kiosk is just one more way to gauge customers' experiences.
Vein Specialties is located in Prescott, Arizona and offers full service varicose vein and spider vein treatment center including endovenous laser ablation, VNUS and spider vein sclerotherapy. Vein Specialties is a state-of-the –art varicose vein treatment center which opened in 2007 under the direction of board certified dermatologist, Robin Fleck, M.D. With the implementation of the electronic kiosk this week, patients are now able to use a kiosk and perform the satisfaction survey knowing they are making a difference in their medical experience in real time, and that of future patients as well. "I really think patients are going to like this added feature to our service commitment," comments Audrey Hoke, medical assistant at Vein Specialties.
Medical director Robin Fleck, M.D., implemented the kiosks at neighboring businesses, Southwest Skin and Cancer Institute, and Body Oasis Laser Aesthetics and Medispa, earlier this year, where they have been receiving rave reviews and reactions from patients. "Patients are excited that they can share their experiences in such an easy, efficient way," adds Sunny Maffett, medical assistant at Southwest Skin and Cancer Institute. Southwest Skin and Cancer Institute provides treatment for skin cancer, acne and other disorders of the skin, Botox and cosmetic filler injections, and the new platelet rich plasma therapy treatment for facial rejuvenation and hair loss. Body Oasis Laser Aesthetics and Medispa is the only facility in Northern Arizona boasting nonsurgical laser face lift treatments for premature aging such as the Acculift laser liposuction, Active FX CO2 resurfacing laser, laser hair and tattoo removal. The Noveon laser for treatment of nail fungus is also offered, along with spa pedicures, manicures, and facials.
Patient satisfaction is the key to a successful medical business. With patient satisfaction kiosks, clients can proactively and positively impact their healthcare experience. Whether it is something as small as the exam room being cold, to being excited to be healthy again, patients can lend a hand in helping the medical practice succeed.
To learn more about the treatments offered at Prescott Vein Specialties, Body Oasis Laser Aesthetics, and Southwest Skin & Cancer Institute, please visit http://www.rejuvadoc.com or call us at (928) 778-7000.
Robin Fleck, M.D., is a double board certified dermatologist and internist, recognized by the American Board of Dermatology and the American Board of Internal Medicine. She is founder and medical director of Southwest Skin and Cancer Institute and Body Oasis Laser Aesthetics. Dr. Fleck is a fellow of the American Academy of Dermatology, American College of Physicians, American Society of Laser Medicine and Surgery, American Venous Forum and the American College of Phlebology. She is also the medical director of Vein Specialties in Prescott, Arizona, where she treats chronic venous insufficiency and varicose veins.