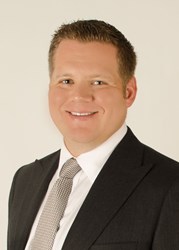 I am excited to lead the team and provide this opportunity to join Creative Marketing and to deliver a service to our RIA partners not offered anywhere else in the industry.
Kansas City, MO (PRWEB) November 19, 2013
Creative Marketing is expanding its operations by adding a team dedicated to serving the needs of Registered Investment Advisors (RIAs). This team, led by one of the industry's leading experts in wealth management, will help RIAs create a road map to grow their businesses, then work with them to implement comprehensive wealth management services, including life insurance.
"When we announced our independence from carrier ownership in October, we set out to solidify our status as the industry's leading business consultant for independent agents, agencies, reps, and Broker-Dealers and to execute an aggressive growth strategy," said Creative Marketing President Mike Tripses. "Our new initiative is a key part of that strategy: partnering with Registered Investment Advisors in holistically fulfilling client needs through the true synergy of investments and insurance."
Leading this venture is Rob Hagg, appointed to Creative's executive team as Annuity and Life Group Sales Manager. As a top producer and agency executive for the past 10 years, Hagg has consulted with wealth management firms across the country, advising on efficient processes, acquiring key talent and developing students of the trade.
"Creative Marketing recognizes the opportunity to help RIAs differentiate their businesses from their competitors by adding value to their relationships with clients." said Hagg. "We're eager to demonstrate to RIAs the value proposition of our program, and provide the tools, resources and expertise to help them implement it successfully."
Our team will quickly get to know the RIAs business from top to bottom. We'll use that knowledge to help them achieve their goals both today and years from now," said Hagg. "I am excited to lead the team and provide this opportunity to join Creative Marketing and to deliver a service to our RIA partners not offered anywhere else in the industry."
Hagg began his career at New York Life Insurance Company before joining Kanas City-based Frontier Wealth Management in 2009, first as Insurance Director and later as Partner and President of its Insurance Strategies division. He helped Frontier expand its services to include a suite of risk management and protection products. He was a top producer for New York Life, earned Top-10 Producer status from Aviva Life and Annuity Company in 2011 and 2012, and has qualified for Million Dollar Round Table.
"Rob takes a forward thinking approach to risk management and the use of life insurance to protect client portfolios," said Tripses. "He has worked on many intricate case designs involving family endowments, foundations and corporations. His success in developing wealth accumulation and transfer strategies using life insurance and annuities is unparalleled."
ABOUT CREATIVE MARKETING INTERNATIONAL CORPORATION
Creative Marketing, a leading national marketing organization for annuities, life insurance and securities has been assisting insurance and financial professionals with building a successful practice since 1984. Providing affiliated agents and advisors with hundreds of product options from a variety of carriers, the company delivers superior agent education, marketing, training, substantial back-office support, and considerable industry expertise by more than 130 talented and knowledgeable employees. Creative Marketing sets an industry standard for its commitment to excellence, ethics and integrity in business, and agent-advisor satisfaction. Located in Leawood, Kansas, Creative Marketing is making a difference in the lives of its affiliated insurance agents and financial professionals, as well as the clients they serve. To learn more about Creative Marketing, visit us on the web at http://www.creativemarketing.net. Securities and Advisory Services Offered Through Client One Securities, LLC Member FINRA/SIPC and Investment Advisor.
###
13073 - 2013/11/14