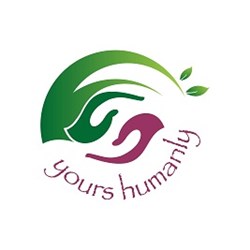 It's the power of numbers and even a $10- $20 donation per person can add up pretty quick.
San Francisco, CA (PRWEB) November 20, 2013
The team of Yours Humanly, a California based non-profit organization, launched a campaign today to raise $50,000 over the next two months. Click to donate.
Yours Humanly is a global organization that sponsors education for the underprivileged children and also adopts schools in rural areas that lack quality education. Once a child is enrolled Yours Humanly sponsors their tuition, books and uniforms all the way through high school. Its vision is to work towards creating a world where all children, regardless of their age, gender, race, color, ethnicity, caste, religion, national origin, and physical, mental or financial ability, will have a fair chance at getting an education at a credible educational institution.
For the year 2014 Yours Humanly will focus its efforts in Philippines, Cambodia, South Africa, India, Nepal, and Sri Lanka. "During the holiday season people are in a festive mood. They open up their wallets and spend on gifts, food and socializing. There are also many who want to give back to the community or support a cause, but get so busy and never get to it. We have made it easy for them. Now they can make a monetary donation within a few seconds from the comfort of their home and their contribution will make a big difference in changing someone's life," said Sunny Singh the founder and executive director of the organization. Click to donate.
Coincidentally, this week Yours Humanly also received the GuideStar Exchange Bronze participation level, a leading symbol of transparency and accountability provided by GuideStar USA, Inc., the premier source of non-profit information. This level demonstrates Yours Humanly's deep commitment to non-profit transparency and accountability.
Singh believes that education is the answer to a number of problems that face the world today. "If we keep our focus on education for all, we can definitely make this world a much better place. It is a big undertaking, but if we have the support of millions of people, we are confident that we can make it happen. It's the power of numbers and even a $10- $20 donation per person can add up pretty quick," said Singh. Click to donate.
Education is a priceless gift that one can give and receive. It not only colors the future of one individual but also of her future generations. To support Yours Humanly in their efforts and to help them reach their goal of raising $50,000 over the next two months, please donate generously this holiday season. You can make a monetary donation via this campaign (click to donate) or on their website.