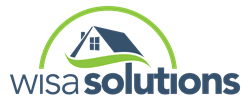 Lorton, VA (PRWEB) November 20, 2013
WISA Solutions has been awarded a full kitchen, bathroom and flooring remodel for a seller looking to list their home. The seller wants to sell their home for top dollar and needs to upgrade so they can get the most out of their investment.
WISA consultants have sat down with both the home owner and their realtor to strategically plan and design a remodel to increase profits for the homeowner. The remodel will begin in the bathrooms, the layouts will stay as is but the bathrooms will get new tile, tub or shower, lighting, vanities, toilet and fixtures. WISA plans to finish all three full bathrooms and one half baths in less than 10 days.
The next part of the remodel will be the kitchen. The kitchen will have a different layout, WISA contractors will knock down a wall which will open up the space to the family room and make it feel much larger. The main floor is also hardwood so WISA will use the same hardwood that is in the family room in the kitchen so it gives it a nice flow and opens up everything nicely. Besides a new layout, the kitchen will have new appliances, kitchen cabinets, fixtures, lighting, backsplash and countertops. WISA plans to finish the kitchen remodel in less than two weeks.
The last part of this full home remodel will be the flooring. Since the entire main floor and upstairs is solid hardwood WISA will do a sand and finish. The basement will be getting new carpet and pad. This part of the project should not take more than 2 days.
The sellers of this particular property have already moved into their new home which WISA has already remodeled for them. That also makes it much easier for WISA since the home is furniture free with the remodel. This remodel will start the first week of December and should finish right before Christmas break. The sellers will have this property listed for sale on January 1st 2014.
WISA Solutions business hours are from 8AM-5PM weekdays and 9AM-5PM on Saturdays and by appointment with any time outside of that.