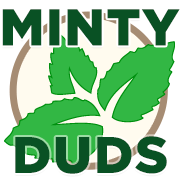 Most shopping sites relegate men's clothing to one small area. Minty Duds makes searching all of men's fashion easy.
(PRWEB) November 21, 2013
Minty Duds (http://www.mintyduds.com) today announced the launch of its men's clothing shopping site that gives men a unique destination to easily search all their favorite brands; obtain comprehensive product information; and obtain the most attractive prices available for desired items. The site provides access to more than 1,000 brands across a collection of top industry merchants and will to continue to aggregate and organize offerings from all popular manufacturers.
Unlike many other shopping portals, Minty Duds' sole focus is establishing a single source where men can find the best apparel items, sales, and offers easily - without having to search many different sites or wade through numerous styles and coupon offers. "Most shopping sites relegate men's clothing to one small area. For instance, if you click 'Accessories' on a typical homepage, you will get women's accessories, and if you keyword search 'jeans' try finding a pair of men's jeans on the first page," explained Minty Duds founder, Jason Packer. He went on to say, "Unlike many comparison shopping sites, Minty Duds has comprehensive product information for all offerings, so visitors are fully informed before following links to make their purchases on merchant partner sites."
Another unique feature of Minty Duds is information on the best coupon offer available for a particular item. This alleviates the need to visit a coupon site and figure out if that coupon is still active or valid for that item. On Minty Duds, if it is valid it will show up on the item and can be easily copied for use when checking out at the partner merchant's site.
Additional features/benefits include: multiple images for an item; closely related items (regardless of merchant), and real time information updates (as soon as the merchant provides the information). Users can also login to save favorite items, brands, coupons or merchants.
About Minty Duds
MintyDuds.com is a comparison shopping engine focused on ease; comprehensiveness; and efficacy of search for men's apparel. Launched in fall 2013, it aggregates leading online merchants' clothing and offer data to facilitate efficient purchases with superior customer satisfaction – thereby occupying a unique position among comparison shopping engines. The company is based in Columbus, Ohio.