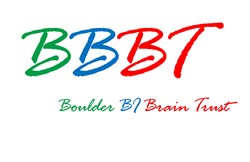 We were excited to discuss and demonstrate the power of Vitria Operational Intelligence with some of the sharpest minds in the business intelligence (BI) and data warehousing (DW) community. -- Dale Skeen, Founder and CTO
Boulder, Colorado (PRWEB) November 26, 2013
"We were excited to discuss and demonstrate the power of Vitria Operational Intelligence with some of the sharpest minds in the business intelligence (BI) and data warehousing (DW) community. It was a lively discussion and engaging session on how we can collectively help our customers tap into the power of streaming data analytics," said Dale Skeen, Founder and CTO of Vitria.
Dr. Skeen discussed three case studies: (1) how a large telecom can now continuously analyze a vast sea of operational and customer data to ensure the best service to its customers; (2) how a major restaurant chain has complete visibility into its supply chain processes and can therefore predict and prevent out-of-stock situations; and (3) how a financial services powerhouse "discovered" actual business patterns from streaming data and can proactively monitor financial transactions in real-time to immediately detect and prevent fraud.
Dave McPherson, Field CTO, and Rajiv Onat, Director, Product Management, then delved into the inner workings of Vitria Operational Intelligence and provided the audience with a live demonstration. The Vitria team also provided a "sneak-peek into what's cooking" in the Vitria Operational Intelligence development labs.
According to BBBT founder, Claudia Imhoff, "Vitria demonstrated a high level of technical sophistication around streaming data and real-time analytics, and their clients are reaping the benefits of better customer experiences, operational efficiencies and proactive fraud prevention."
A Vimeo podcast from the event, hosted by Claudia Imhoff, is now available.
About BBBT
The Boulder Business Intelligence Brain Trust has served the BI industry since 2006. It is a consortium of approximately 100 industry analysts and experts from around the world. BBBT events are extended BI vendor presentations, similar to analyst briefings, streamed live as webinars exclusively to BBBT members. It's a reciprocal arrangement, the members receive the latest information on current and planned BI tools and technologies, and the vendors get valuable feedback on their offerings, marketing, and messaging.
About Vitria
Vitria Technology, Inc. provides the industry's leading Operational Intelligence platform for analyzing streaming big data, complex events, and business processes in the proper context and taking real-time action. The result is faster, better decision-making. With a rich heritage as a BPM technology pioneer, Vitria's award winning process integration solutions provide the backbone for many Global 2000 companies' mission-critical business processes. Vitria has customers in North America, South America, Europe, Asia and Australia. To learn more about Vitria, please http://www.vitria.com.