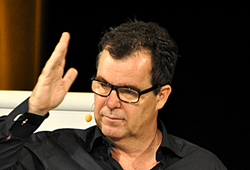 The secret is not really a secret at all, and I'll tell it to anyone who stands still long enough to listen.
(PRWEB) November 21, 2013
Real estate strategist Rick Otton today shared his insights into how, despite being active in international real estate investment and holding a property portfolio spanning several markets, he ignores the news coming out of Threadneedle Street. As the UK economy picks up speed, there is talk that the Bank of England will need to act soon to increase interest rates in response to the rapid rise in house prices.
"Every now and then I glance at the UK property investment news, and lately it's been full of the so-called new property bubble, the shortage of housing stock and a lot about interest rate rises," said Mr. Otton. "I'm sure Mark Carney is a very articulate man, but I have to admit that I don't really pay attention to what he's saying."
Giving Away Secrets
"The secret is not really a secret at all, and I'll tell it to anyone who stands still long enough to listen. People worry about interest rates going up when they are paying interest on an unsustainable mortgage. There's a very simple solution to that. You learn how to invest in property without needing a bank loan," said the property authority.
Mr. Otton's property investment strategies are based on establishing property deals that meet the needs of the buyer and seller, and more often than not, leave the banks out of the equation entirely. His innovative, non-traditional approach has been taught to thousands of people around the world.
Make Interest Rates Irrelevant
"They say that interest rates are at 0.5%, which is the lowest they've ever been. I guess that's interesting from an academic point of view, but there are ways to make money through property that have nothing to do with what that interest rate number is. And that's what I find interesting," said Mr. Otton.
The property investment authority has travelled the world teaching people how to apply his strategies, famously summed up in the UK as "*how to buy a house for a pound*". He will be in England for his annual real estate conference in March 2014, at which he will show everyday Britons how to invest in property without the prospect of sleepless nights each month waiting for the interest rate announcement from the central bank.
"When it comes down to it, I prioritise helping people find solutions to their property problems over crunching numbers and worrying about Threadneedle Street. And I love that my property investment strategies give me the ability to do this," Mr. Otton said.
Mr. Otton has created a Power Property Profits Pack as a no-charge download for those wanting to learn more about his strategies. It is available at http://www.rickotton.co.uk.
About Rick Otton
Rick Otton is a property investment professional who, over the last 23 years, has introduced innovative real estate strategies to the UK, Australia and the United States. His creative 'low-risk, high-reward' approach to buying and selling houses is exemplified in his own business, We Buy Houses.
This year marks the 10th year anniversary of Mr. Otton introducing his strategies to the UK, and the 5-year anniversary of his innovative 'Buy A House For A Pound' process – one that attempted to be emulated by others. His constant process of strategy refinement, and adapting to the ever-changing real estate market, continues to place him at the forefront of property investment education.
In 2012 Rick Otton published his Australian book 'How To Buy A House For A Dollar' which was named in the list of Top 10 Most Popular Finance Titles for 2013. A UK version is on the drawing board for publication in 2014.
Mr. Otton freely shares insights into his non-bank-loan strategies that have allowed everyday UK men and women to beat the rental cycle and have their own homes. He coaches others on how to build profitable businesses by facilitating transactions that focus on the needs of potential buyers and motivated sellers.
Access his free downloadable Power Property Profits Pack at RickOtton.co.uk, as are the details of early bird pricing for his next UK 3-day real estate training conference in March 2014. Phone enquiries in the UK are welcome on 0207 000 1027.