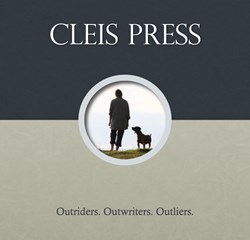 Cleis Press has been at the forefront of LGBT publishing since 1980 and continues to give voice to queer writers of all genres. — EDGE Media
(PRWEB) November 20, 2013
EDGE Media featured Cleis Press prominently in their LGBT gift guide, listing three different titles as ideal gifts: Take Me There by Tristan Taormino, The Hardest Thing by James Lear, and Wild Girls Wild Nights by Sacchi Green. For historical context of the company behind the books, they explain that "Cleis Press has been at the forefront of LGBT publishing since 1980 and continues to give voice to queer writers of all genres." EDGE feels that even with the advent of countless technologies, good old-fashioned books make a classic addition to any holiday shopping list.
Felice Newman, co-founder and CFO of Cleis, says "LGBTQ readers know the real thing when they see it: authentic, entertaining, arousing, enlivening, inspiring books for us."
Wild Girls Wild Nights
Edited by Sacchi Green
Forget those fabled urban myths of lesbians who fill up U-Hauls on the second date and lead sweetly romantic lives of cocoa and comfy slippers. These are tales of wild women with dirty minds, untamed tongues and the occasional cuff or clamp. And they're all true!
Take Me There
Edited by Tristan Taormino
In mainstream media, the identities, sex lives and fantasies of transgender and genderqueer people are often oversimplified, sensationalized or invisible. Take Me There is an erotic collection unlike any other, celebrating the pleasure, heat and diversity of transgender and genderqueer sexualities. These stories travel from San Francisco to Israel, from heartache to lust, from ballet shoes to a bondage table, from M to F and F to M—and in between and beyond.
The Hardest Thing
By James Lear
Once a major in the US Marines, Dan Stagg fell foul of Don't Ask, Don't Tell and is now struggling to make sense of civilian life. In his late 30s, tall and muscular, Dan works as a bouncer at an East Village nightclub. When he's offered a fortune to protect the young male secretary of a powerful real estate developer, Dan takes off on a road trip with a hot blond companion who makes it clear that "protection" doesn't stop at the bedroom door. But Dan soon realizes he's being used as a shield for a much more sinister operation and has to choose between easy money and the ideals that he once fought for.