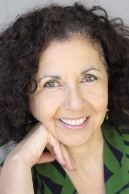 Augusta, GA (PRWEB) November 21, 2013
Sales Gravy announced today that author Josiane Feigon will be the featured speaker during the December 5th Women in Sales webinar. Josiane Feigon, author of Smart Selling on the Phone and Online and Smart Sales Manager, is a pioneer, maverick, and visionary in the inside sales community. A twenty-year veteran of the industry, Josiane is also the founder of TeleSmart Communications.
In today's crowded selling environment, phone, email and social networking efforts must be synchronized for maximum response. When these three tools come together, they form a magic marriage match and drastically increase response rates. Josiane will discuss how to manage the timing and frequency of combining this communications trio together for maximum results.
During this webinar, participants will learn how to increase response rates, what it takes to make an outstanding first impression, why appointments are being cancelled, what to do about it, and much, much more!
Sales Gravy will host The Triple Threat! Dramatically Improve Response Rate Using Phone, Email, and Social Media on Thursday, December 5, 2013 at 1:00 PM EST. To register, please visit: https://www1.gotomeeting.com/register/450016825.
The Women in Sales webinar is a part of Sales Gravy's ongoing commitment to diversity in the sales force. In addition to the WIS webinar series, Sales Gravy publishes the award winning Women in Sales blog and Women in Sales podcast.
About Sales Gravy: SalesGravy.com helps employers Find Better Salespeople Fast™. Sales Gravy boasts the world's largest sales talent and attracts a rich audience of college educated professionals and sales leaders. To learn more about how Sales Gravy can help your company source, recruit and hire better salespeople, please visit: http://www.salesgravy.com, or call 706-664-0810 x 108.