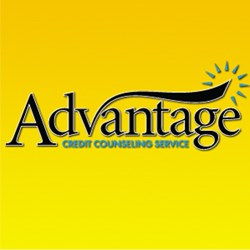 Pittsburgh, PA (PRWEB) November 25, 2013
Advantage Credit Counseling Service's website http://www.advantageccs.org has been completely redesigned and upgraded. This new design features HTML5 (Responsive Design). That means it is compatible and viewable on any device, including: desktops, laptops, tablets, netbooks, Smart TVs, and mobile phones.
"We are excited about this website redesign and we are so proud with the end result." said Advantage CCS President and CEO, Stephen J. Piotrowski. "It's more than just designing a new website. It's about being able to reach more consumers who may need our services. And it's also about being able to serve our communities better than ever before." He went on to say, "As we become a national credit counseling agency, we need to provide that same level of excellence and standard that comes along with being a nationwide agency. This new website is the first step in that direction."
The website redesign isn't the only thing Advantage CCS has been working on. The full content library of the website has also undergone a very rigorous review and it's been consolidated to offer the latest information of the utmost importance to visitors. All content is newly categorized and it is much easier to search and read.
Not only is the new website redesign more visually appealing and easier to use, but it also has some great features like: live chat, updated search feature, related information engine, and a social media widget. Advantage CCS's new website has great online tools, tips, online counseling systems, and helpful resources. Their blog is highly visited and a trusted source for information about debt counseling, bankruptcy help, and so much more.
Advantage CCS's Live Chat feature is powered and monitored by WhosOn. It offers real-time assistance to their website visitors. You can speak directly to one of their credit counselors with just the click of a button. If their operators are offline, you can send them a private message. The website will now feature a "smart search bar". The website has the ability to weigh search results based on content type and provide faster and more relevant results.
At the bottom of almost every page, visitors will see the "Related Information Engine" that offers suggestions to what the visitor is looking at in that particular moment. It displays a list of related articles and posts based on a unique algorithm. It searches through the entire content database to find posts with the same subject matter and adds a link to that post with a thumbnail image.
The website also features an automated scrolling social media widget. You can view their latest Tweets, Facebook posts, YouTube videos, Google+ posts, and more. Easily navigate to all of their Social Media profiles and become a Fan or Follower in just seconds. You also have the ability to ReTweet, RePost, Share, and Like any of their posts, right from the Social Media Stream.
Advantage Credit Counseling Service wants to stay ahead of the competition and offer the most innovative features, websites, content, counseling systems, and tools that they possibly can. That is why they are not only redesigning their website, but also updating their state-of-the-art online Credit Counseling System to make sure it's the best out there. They are making it more eye-pleasing, much faster, easy to go back in steps and make changes, simple to understand, and more.
Advantage CCS offers an online Bankruptcy Counseling system, online Bankruptcy Education class, and the Online Budget Advisor website that offers a free budgeting tool and goal tracking tool. All of these awesome things can be found from many areas of the new website.
They are extremely proud of their new website and everything that the website has offered in the past and will continue to offer today. Advantage Credit Counseling Service is currently licensed in 47 states and they plan to be a nationwide credit counseling agency before the end of the year.