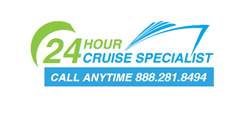 "Cruise Voyant was designed to help consumers find the ideal cruise for them," said Jack Field, Founder of Cruise Voyant. "Our customer service will provide any cruise information needed in order to help consumers make the right cruise choice for them."
Fort Lauderdale, FL (PRWEB) November 20, 2013
CruiseVoyant.com is excited to introduce live customer support service that is available 24 hours a day, 7 days a week. With a team of cruise experts ready to answer cruise booking questions around the clock, booking a cruise is now more convenient with Cruise Voyant. Consumers taking advantage of the 24/7 cruise booking support can speak with a cruise expert in order to book a cruise or have cruise related questions answered at their convenience.
"We created Cruise Voyant to be the most user friendly booking site available," Justin Figueroa, Cruise Specialist, said. "However, we understand that cruise related questions can arise after normal business hours and we want our consumers to have access to cruise experts whenever they need it."
The new 24/7 customer service line is a good option for customers that may have general cruise related questions they need assistance with prior to booking. Cruise Voyant encourages users to take advantage of the customer service line to find information such as passport requirements, cruise guidelines and more!
Cruise Voyant features the most user friendly online cruise booking process but they also recognize that many consumers have cruise specific questions or special requests they need assistance with when deciding which cruise is right for them.
"Cruise Voyant was designed to help consumers find the ideal cruise for them," said Jack Field, Founder of Cruise Voyant. "Our customer service will provide any cruise information needed in order to help consumers make the right cruise choice for them."
The addition of Cruise Voyant's new 24/7 customer service line will allow consumers booking a cruise to take advantage of exclusive offers that are only available for over-the-phone cruise bookings. These cruise deals can be redeemed at any time by calling the customer service line at 888-281-8494.
For more information about Cruise Voyant, please Contact us.
About Cruise Voyant
Cruise Voyant is a Florida based cruise agency that is revolutionizing the cruise booking process. Cruise Voyant solves many of today's most difficult booking issues by allowing visitors to view a historic look at how pricing has changed on a particular ship and sail date. Cruise Voyant also offers interactive cruise itinerary maps, and it provides tens of thousands of photos of ships and destinations worldwide. Cruise Voyant helps consumers easily find their dream vacation by empowering them with online advice and insights that will help them easily book and manage their vacation plans.