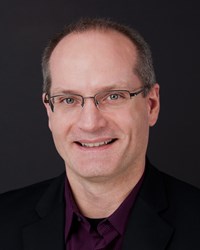 We are moving quickly and establishing an environment truly focused on innovation and a renewed emphasis on customer service. Bringing Wilken on board is an important step. - Rod Landers, CEO, Multi-Tech Systems
Minneapolis, MN (PRWEB) November 21, 2013
Multi-Tech Systems, a leading provider of M2M (machine-to-machine) communications products and services, appoints Scott Wilken to Chief Technology Officer. Wilken has made a name for himself as a product development and technology executive with an extensive background in M2M and IoT (Internet of Things) technologies.
"I am thrilled that Scott is coming on-board," said Rod Landers, CEO Multi-Tech Systems. "I know Scott quite well and I know what his capabilities are. He's a proven innovator and he has an amazing ability to recruit and retain top talent. His own talent and passion for the business will be instrumental in realizing our vision for this company."
Wilken comes to Multi-Tech from Logic PD, a product innovation and realization services company, where he served as an engineering executive for 13 years and influenced the outcome of approximately 175 projects for 100 unique customers per year. His expertise spans 17 years and multiple disciplines in all aspects of product development and product realization, including electrical engineering, software engineering, mechanical engineering, test engineering, manufacturing engineering and industrial design.
"There is no other company in existence that is providing products to the IoT space with longevity and brand recognition comparable to that of Multi-Tech Systems," said Wilken. "This is truly the right mix of people coming together around the right mix of products, at the right point in time, to be able to make a real impact."
Wilken is the third Multi-Tech C-level executive appointed this month. Multi-Tech announced Rod Landers as Chief Executive Officer on Nov. 4. In the same announcement, Multi-Tech 39-year veteran Del Palacheck was appointed Chief Operating Officer. Wilken will start his new role at Multi-Tech on Dec. 2, 2013.
Landers continues, "We are moving quickly and establishing an environment truly focused on innovation and a renewed emphasis on customer service. Bringing Wilken on board is an important step."
About Multi-Tech Systems
Multi-Tech Systems has been delivering industry-leading M2M (machine-to-machine) communications solutions since 1970. With more than 22 million devices deployed worldwide, Multi-Tech focuses on helping customers achieve the shortest path to M2M connectivity – from concept to implementation and total lifecycle management. Whether a project is simple or very complex, Multi-Tech has the resources and expertise to work with any development team to customize a hardware or software solution that maximizes speed to market and return on investment. With carrier-approved external and embedded modems and gateways, Multi-Tech makes it easy and fast to connect your devices to networks anywhere in the world. We work with clients in almost any market to enable cellular, analog, Wi-Fi®, Bluetooth® and GPS capabilities into a solution to achieve superior business results. If we don't have it, we will develop it. Multi-Tech established its reputation for Innovative Designs and Innovative Solutions by obtaining 80+ patents and certifications from more than 30 carriers and over 80 countries. Multi-Tech has made M2M Simplified for thousands of customers around the globe. http://www.multitech.com. Twitter: http://www.twitter.com/MultiTechSys.