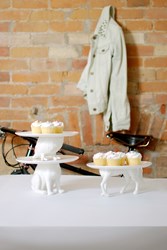 Toronto, Ontario (PRWEB) November 21, 2013
imm Living announces the release of the Spring/Summer 2014 collection, California Dreams. This season, the team decided to heat things up and take cues from ethereal and fantastical regions, from the tropics to the costal shores of California. The new collection explores the playful silhouettes of various natural elements such as our favorite tropical birds and exotic plants as well as the imagery of a dreamy summer. With a plethora of new pieces, alongside some tried and true favourites, imm Living has you covered.
imm Living will be showcased at the following tradeshows: The Atlanta Gift & Home Furnishings Market (Building #1 Suite#10-D-26), The Seattle Gift Show (Showroom #231), The Chicago Gift & Home Market (Booth #170N, Sangamon), LA Mart GALLA (Booth #407), Interior Design Show (Booth #324), CGTA (Booth #2020), California Gift Show (Suite #700, 818 South Broadway) and San Francisco International Gift Fair (Booth #1219).
The imm Living team invites you and your colleagues to visit their booths at the tradeshows. For further information visit http://www.imm-living.com or email at info(at)imm-living(dot)com.
About imm Living
imm Living creates modern cultural artifacts by drawing from traditional and popular cultures. Our products address notions of the past and present by playfully reminding us that culture evolves through experiences lived and shared. Our products are a synthesis of these experiences and we embrace as artifacts. For more information, please visit our website http://www.imm-living.com.