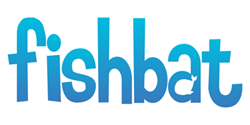 Bohemia, NY (PRWEB) November 27, 2013
fishbat, a leader in online marketing companies, launches an innovative array of social media marketing and integration strategies that combines the best of proper community management and web marketing into one.
fishbat is now able to delivers interactive plans to its expansive clientele on social media platforms to develop a dialogue between the brand and targeted consumers. The eclectic selection of social media marketing solutions is carefully customized and efficiently implemented to meet the unique business requirements of the client. The powerful and large reach of the social media platforms guarantee unhindered communication and fishbat facilitates this procedure with the execution of state-of-the-art social media integration tactics.
Justin Maas, vice president of client relations at fishbat, a leader in online marketing companies, says the company's services are proven to be successful and can help clients improve its image and expand its reach. "We help our clients to effectively utilize the influence of the social media segment for its innovative and transformative reach among the potential customers. Our services promote products and services, provide direct customer service, and monitor brand perception among consumers while continually maintaining the brand message."
With a playful brand voice and a blend of professional online solutions, Maas says fishbat targets small to mid-sized business owners and brands. The agency also currently represents Fortune 500 companies and utilizes the brightest social media analysts and experts in the industry.
fishbat is a full-service digital marketing and social media agency dedicated to connect diverse verticals of industries with their target audience and help them establish a successful brand in the most effective and efficient way. fishbat strives to raise awareness about the brand and strengthen its corporate image through innovative strategies in social media management, search engine optimization (SEO), branding, web design, reputation management, and public relations. fishbat promotes a consistent and professional online voice for all of its clients.
#####