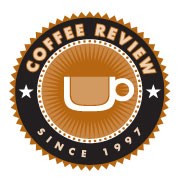 The program provides members with numerous value-added services including discounts from elite coffee roasters, exclusive access to rare top-rated coffees, and insider news.
Berkeley, California (PRWEB) December 12, 2013
Discussing the new membership program, Coffee Review Editor, Kenneth Davids, shared: "We're pleased to offer our readers the opportunity to enhance their engagement with Coffee Review and its commercial partners. The program provides members with numerous value-added services including discounts from elite coffee roasters, exclusive access to rare top-rated coffees, and insider news such as previews of the Coffee Review's Top 30 Coffees of 2013."
Membership costs $35 per year. Mr. Davids explained that, "Proceeds from the membership program will support Coffee Review's mission of helping consumers, retailers, and trade professionals identify and purchase superior quality coffees while helping drive demand and increase prices to reward farmers and roasters who invest time, energy, and capital in producing high quality coffee beans."
Mr. Davids added, "It also allows Coffee Review to more directly support charitable organizations that serve coffee growing communities that produce the exceptional coffees that we all enjoy. Coffee Review is delighted to contribute $5 from each new membership to Coffee Kids or Grounds for Health."
Regarding the business aspect of the new membership program, Mr. Davids explained "We've operated the Coffee Review as a traditional advertiser-supported publication since we first launched in 1997. However, as the Coffee Review has become increasingly popular, now hosting roughly one million unique visitors every year, we've found that we need to find additional sources of revenue to continue operating a coffee lab, maintaining a website, and publishing articles and reviews every month. We believe many of our readers and supporters will be excited to become members."
Members can save up to 20% or more on purchases from participating coffee roasters and retailers such as Barrington Coffee Roasters, Doi Chaang Coffee Company, GreatCoffee.com, Paradise Roasters, Path Coffee Roasters, PT's Coffee Roasting Co, and Willoughby's Coffee & Tea. When members sign up, they receive a password to gain access to the members-only portion of the website where they will find coupon codes that can be used for discounts at partner websites. Members may also opt to receive emails with insider news and special offers from participating roasters.
More information is available on the Coffee Review website at http://www.coffeereview.com.
About Coffee Review
Coffee Review was founded by Kenneth Davids and Ron Walters in 1997. The publication pioneered the concept of 100-point coffee ratings, similar to those that are commonplace in the wine industry. Over the past 16 years, Coffee Review has become one of the most widely read and highly respected coffee publications in the world, hosting nearly one million unique visitors every year.
About Coffee Kids
Coffee Kids is a nonprofit development organization dedicated to improving the lives and livelihoods of coffee farming families. Founded in the United States in 1988, the organization works closely with partners in coffee growing communities to create community based programs that respect the values, cultural integrity and ingenuity of the communities.
About Grounds for Health
Since 1996, Grounds for Health has partnered with coffee growing communities to develop sustainable and cost effective programs for the prevention of cervical cancer - the #1 cause of cancer death for women in the developing world. Current programs exist in Peru, Nicaragua and Tanzania with the anticipation of a new program in Ethiopia in 2014. Grounds for Health serves in an advisory capacity to the World Heath Organization on cervical cancer prevention.