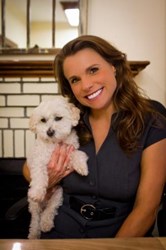 "I am excited about the first annual Veterinary Specialty Awareness Month in March of 2014. It is the next step in my pet health advocacy mission on the importance of being your pet's advocate
Boise, Idaho (PRWEB) November 22, 2013
Karen Bostick, Creator and CEO of PetsPage.com announced today she will create and promote Veterinary Specialty Awareness Month throughout the month of March 2014. Bostick plans on making Veterinary Specialty Awareness Month an annual event and will submit it to Chases' Calendar of Events in April of next year for its next edition. During the month long event, Bostick will interview veterinary specialists and general veterinarians from around the country to educate pet lovers all things available today in veterinary care for their pet while encouraging them to be their pet's advocate. The video interviews will be broadcast on PetsPage.TV.
Bostick is also creating a team of veterinary specialists and general veterinarians to develop a set of national guidelines for submission to Veterinary Associations on how general veterinarians and veterinary specialists can work together to produce the best possible outcome for a pet's health. The guidelines would be announced during the March 2014 Veterinary Specialty Awareness Month.
"I am excited about the first annual Veterinary Specialty Awareness Month in March of 2014. It is the next step in my pet health advocacy mission on the importance of being your pet's advocate by becoming aware of all the options in veterinary care and the guidelines will be a great resource for pet owners and general veterinarians" said Bostick.
Bostick has made it her job to spread awareness of veterinary specialty medicine after an almost tragic experience with her little Maltipoo, Tinks. Tinks, almost died due to a rare auto immune disease only to be saved by a veterinary specialist. Tinks' Story is the subject of a documentary that will begin airing in February of 2014 on public television stations across the country.
Bostick is also in the final two weeks of Pet Owner Awareness crowdfunding campaign on Indiegogo.com. The purpose of the PetsPage crowdfunding campaign is to seek support for a national campaign aimed to educate pet owners and the community on the importance of veterinary specialty medicine in saving pets' lives that includes producing and distributing the public television documentary in 2014 and a 1 minute public service announcement to be broadcast on Animal Planet.
Bostick is seeking to raise a minimum of $30,000 during the 30 day Indiegogo crowdfunding campaign through small donations from Tinks' fans among her 425,000 plus social media followers and is also seeking support from the veterinary specialty industry and its supporters. Bostick hopes at least 3000 "We Love Tinks" fans will contribute a minimum of $10 to help reach the $30,000 goal to help cover the costs of the documentary. Bostick is also seeking funds from the veterinary specialty industry as well with hopes that any additional funds raised will allow her to distribute the Public Service Announcement throughout local and regional television networks to aid her efforts in creating awareness of vet specialists.
Various perks are offered as thank you for donations, including discounts at Tinks' Shop and I Love Tinks' T-Shirts and special sponsorship opportunities for larger donations. Early supporters are encouraged to reach out now for unique sponsorship opportunities that will show their support throughout the crowdfunding campaign.
About PetsPage
PetsPage.com is a brand new social pet community that its Founder and CEO, Karen Bostick calls, "A Place for Social Pet Lovers." PetsPage.com has a primary mission of increasing pet owner awareness of all things available today in veterinary care for their pet while encouraging them to be their pet's advocate. PetsPage.com is an engaging social pet community for pet lovers to come together and share with each other as well as veterinary and pet professionals in a fun and interactive way. "I've really had fun creating new ways to incorporate more social features to attract pet owners to this important information," said Bostick.
Tinks' Story and Karen's mission has struck a chord with pet lovers around the world. During the development process of PetsPage.com, Bostick created several Facebook pages to share Tinks' Story and his adventures. The response has been overwhelming to say the least. Social media users and pet lovers all over the world not only embraced Tinks, they fell in love with him. Tinks has become a Social Pet SuperStar with Karen's Facebook pages - Karen Bostick & Tinks, We Love Tinks, and MyPetAdvocate, collectively garnering over 425,000 likes and growing. And Twitter, and Instagram fans by the 1000's are falling for Karen and Tinks too and are quickly joining PetsPage.com.
PetsPage.com is based in Boise, Idaho.