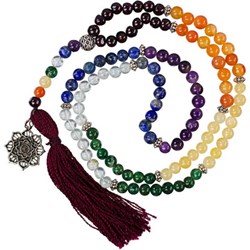 Colebrook, NH (PRWEB) November 22, 2013
Kheops Retail is kicking off the holiday season with great bargains site-wide. From Friday, November 29th – Monday, December 2nd, customers will receive 15% off their entire purchase.
Not everyone enjoys the "Black Friday" shopping experience, especially when it involves large crowds and shopping at odd hours. Many online retailers recognize these frustrations and are working to reduce the stress of holiday shopping by offering several days of fantastic online deals.
Some of the benefits of shopping "Black Friday" deals online
Convenience: No driving all over, fighting for a parking space, or battling crowds. Every year there are horror stories of people being injured while fighting over sales items. Avoid all that by shopping from home.
Unique Gifts: Online retailers carry a variety of products and services not found in the mall or big box stores. Those who truly want to make a lasting and meaningful impression look for gifts that are interesting and unique. It shows that great time and care were taken to select just the right gift.
Longer Sales Times: Many online retailers like Kheops are extending their specials for several days. Extended online sales give anyone the opportunity to take extra time to browse and shop from the comfort of home. View inventory and get ideas without any of the rush and hassles that come from shopping over-hyped black Friday events that only last for a few hours.
Great Savings: Online retailers are competing with big box stores for customers this time of year. They not only have the market on convenience; they also offer great prices when you know where to look. Retailers like Kheops are literally having a sale on every item in their shop, not just a limited quantity of a select few items.
Kheops offers favorites like bath and beauty and home décor, but they also have meditation and ritual tools, crystals and gemstones, jewelry, soapstone carvings, journals and more. The items they offer embody a variety of cultures and traditions, something else that is convenient this time of year when there are many different holidays and celebrations.
Avoid the traffic, long lines and item shortages that are associated with many Black Friday sales. Online shopping is safe, secure and hassle-free.
For more information visit: http://shop.kheopsinternational.com/home/index/15748.0.
About Kheops
Kheops is a leading wholesaler and retailer of high quality metaphysical products from around the world, including spiritual tools, gifts, and home décor.