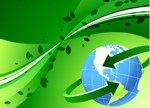 "Proud service partner to Sacramento high-performing facilities."
Sacramento, CA (PRWEB) November 25, 2013
Contract Services Group, Inc. (CSG), a leading facilities services contractor, celebrates five years working with Sacramento business partners.
CSG has been improving effective maintenance programs for healthy school environments including California State University, Sacramento. CSG is also proud service partner of high-profile facilities that are Leadership in Energy & Environmental Design certified.
"It has been a great experience and an honor to be part of successful certification," stated Casey Pearce, President of CSG.
CSG made the commitment to delivering LEED and sustainable cleaning programs to its clients throughout Sacramento. CSG has systems in place that are a value component in these buildings achieving their U.S. Green Building Council (USGBC) LEED certification.
About Contract Services Group, Inc.
CSG is committed to safety excellence, high performing building outcomes and redefining quality partnerships. Contract Services Group, Inc. is an industry leading facilities services contractor with 40 years experience providing commercial janitorial, window cleaning and temporary labor services throughout California, Nevada and Arizona. http://www.csgcares.com