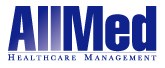 The peer review process serves to ensure that physicians are properly credentialed, competent, and trained to safely treat patients. - Dr. Marr
Portland, OR (PRWEB) November 25, 2013
Effective peer review programs identify strengths and weaknesses in existing hospital frameworks and make visible changes needed to ensure that practitioners are providing the highest standard of care. During a recent webinar hosted by AllMed Healthcare Management, the company's Associate Medical Director, Dr. Amy Marr, reported the results of a nationwide survey of how hospitals rate their peer review programs, noting that while hospitals are generally satisfied with their peer review programs, there are still a number of areas that need improvement.
According to Dr. Marr, the peer review process serves to ensure that physicians are properly credentialed, competent, and trained to safely treat patients. Unfortunately, many hospitals only perform peer review on cases with poor outcomes, which does not identify and track inappropriate clinical performance and medical errors in their broader context. Less than half of hospitals surveyed reported that their peer review system is proactive rather than reactive.
Dr. Marr emphasized that effective peer review relies on a solid framework that clearly defines the peer review process and emphasizes effective leadership and a supportive culture, efficient operations, efficient evaluations, and compliance with accreditation standards. When properly executed, peer review can reduce medical errors through ongoing, objective evaluations performed in a nonpunitive, educational context that supports a healthy culture of continuous improvement. The key to effective peer review is leadership's support for developing a strong process that is proactive in nature.
Effective peer review requires a centralized multidisciplinary peer review system that utilizes a uniform method for peer review activities. According to Dr. Marr, all peer reviews should be completed within 30 days of initiation, and ideally within one week. Less than one third of survey respondents reported completion of all peer reviews of individual cases and performance concerns within 30 days of initiation. Hospitals should make arrangements to have a review conducted externally if it lacks adequate physician resources to conduct timely performance analyses.
Hospitals continually face the challenge of monitoring and evaluating the quality of care that their practitioners provide. Peer review has long been regarded as an essential component of safe and effective patient care, but the process often suffers due to lack of internal expertise, conflicts of interest, heavy workloads, and unclear or inconsistent standards. A uniform, detailed framework not only facilitates the peer review process, but also makes peer review a more objective, definable process.
About AllMed
AllMed Healthcare Management provides external peer review solutions to leading hospital groups and ASCs nationwide. AllMed offers MedEval (sm) and MedScore(sm), which help facilities improve physician performance through both periodic and ongoing case reviews at the individual or departmental levels. Services are deployed through PeerPoint®, AllMed's state-of-the-art medical review portal. For more information on how AllMed can help your organization improve the quality and integrity of healthcare, contact us today at info(at)allmedmd(dot)com, or visit us at http://www.allmedmd.com.