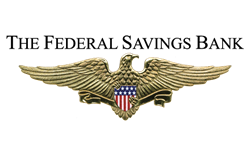 Female veteran total unemployment rate still stands at 8%, down from 9.5% in October 2012.
Chicago, IL (PRWEB) November 21, 2013
With markets eying fed policy and initial jobless claims today, The Federal Savings Bank, a veteran owned bank, focused keyed in on veteran unemployment rates. The bank encourages younger veterans who have a harder time finding a good paying job after service to obtain a VA home loan due to its lower financial requirements.
According to the Bureau of Labor Statistics, Employment status of the civilian population 18 years and over, the October unemployment rate, 6.9% is doing better than the national average of 7.3%. While this veteran unemployment rate seems great, it does not properly represent female or young service personnel.
Veteran unemployment rate subdivided into categories
Female veteran total unemployment rate still stands at 8%, down from 9.5% in October 2012. For Gulf War era veterans the unemployment rate stands at 9.6% for males and 11.6% for females. The rates that are dragging the average rate lower for all VA's subcategorized under World War II, Korean War, and Vietnam-era veterans. This group sees male unemployment rate at 5.1% with only 5.4% of female's unemployment.
The Federal Savings Bank is aware of these categorized unemployment rates and is looking to cater to the younger generation of servicemen and women as they end their service. "First-time home buyers are going to be the main bulk of demand to push the housing recovery further" says Nick, a banker at The Federal Savings Bank. He continues, "Investors have bought properties at basement prices and pushed them higher at a fast rate, but to continue higher we will need the help of the younger generation". Thus, the lender wants to do as much as possible to help young servicemen get approved for a loan they can afford especially since it's many times difficult to find a well-paid job after duty.
A VA home loan is the perfect fit for ex-servicemen and women struggling to find a way to finance a home purchase. With a VA home loan, zero down payment is required, and since interest rates are well below the historical average, monthly mortgage payments are very affordable. In addition, a veteran loan is easier to qualify for than a conventional loan which should be appreciated since federal regulations are tightening the restrictions for non-veterans to obtain convention loans.
Contact a Federal Savings Bank loan officer today and discuss if VA home loan benefits are the right choice to finance a property: 855-686-3883