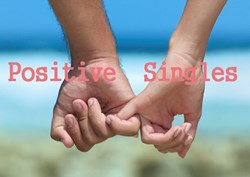 Los Angeles California (PRWEB) November 23, 2013
PositiveSingles.com, a dating website for those people who suffer from sexually transmitted diseases, has released the results of its latest survey about the "Inspirational Stories" found on the site. The latest data shows that there are more than 1,300 inspirational stories currently found on the site, which is a great increase compared to the data of last year 2012 (1100) and 2011 (800). This data is significant to the site, because it shows that the PositiveSingles dating site is growing quickly and providing hope to people who desperately need it in their lives.
All of the inspirational stories found on PositiveSingles.com are first-hand accounts written by the members themselves. They are an outpouring of feelings, doubts, hopes and dreams, written by people who are down and think there is no hope for them to ever find happiness. Story after story tells about how the writer found out he or she was infected, how they felt at that time and how they thought their whole world was coming to an end. They talk about feelings of sadness, loneliness, depression and hopelessness. They talk about surviving with an STD, trying to move on and giving advice to others.
Most STD infected people who come to PositiveSingles.com have little to no expectations. Most just hope to find someone to talk to that has experienced the same pain they have, or maybe to get some advice. They're not sure if the site will be helpful to them, but they are hopeful. After reading the stories of others, they know they are not alone, and there is a chance that they may find at least some friends, and maybe even a mate. They are relieved to find out that there is a place with many other people who can relate to them and accept them. They know they have found a great site where they can get help from other people and share their own stories that they may not be comfortable sharing with friends and family who might not understand.
"PositiveSingles is not only a website for STD people to seeking for love, but also a place where people can find hope" said the Marketing Manager of PositiveSingles.com."We are so glad to see that so many people find their happiness here and thank Positive Singles for letting them feel they are not alone. We will continue to provide great service for our customers"
This is part of a story written by a member of PositiveSingles who is from United States:
"I felt so low, so lonely, so depressed. I felt like I had no one to turn to. None of my friends or family had ever shared with me that they had herpes, so I didn't feel like I could talk to anyone about it. I thought I would be judged. I thought I would never date again. I thought that I should say good bye to my sex life for all of eternity.
I joined this site with not many expectations. I was just hoping to find some one to talk to. Maybe to get some advice... To be honest, I wasn't sure if it would even be remotely worth it.
"I was overwhelmed by the amount of incredible people that have reached out to me. Complete strangers, sending me personal stories, resources, articles, facts and notes of encouragement. People taking time out of their days to help a complete stranger in need. I have been so touched by the outreach. I hope that someday I will be well enough informed and comfortable with myself that I can do the same. I feel very blessed that I found this community. I hope that some day I can make an impact on someone's life, just like many of you have done for me."
Everyone wants happiness and to love and be loved. PositiveSingles.com provides that service for people who thought they could never find a mutual love again. It provides comfort and solace in the knowledge that STD positive people are not alone and do not have to cope with the trials of life without the comfort of friends. This is a very uplifting story, giving hope to those people who thought it was hopeless.