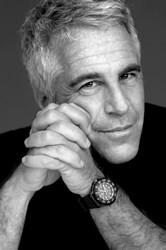 "Identifying post-surgery patients at high risk of metastasis is vital."
(PRWEB) November 22, 2013
Breast cancer still affects 12% of women in the United States. Huge strides have been made in the field of inhibitor drugs but long term survival beyond 5 years for stage IV breast cancer is still only 22%. Early detection of breast cancer therefore, is essential. Recently, the Jeffrey Epstein VI Foundation has backed critical new research in early diagnosis.
The research conducted at Mount Sinai Hospital in New York City, under the direction of surgeon Dr. Jess Ting, breast oncologist, Dr. Kerin Adelson and molecular biologist, Dr. Doris Germain, shows how metastasis is not necessarily intrinsic to the tumor but to its micro-environment. The shift in focus is critical Dr. Ting explains because it will be an effective way to
identify and stratify those at high risk of metastasis after surgery.
The Jeffrey Epstein VI Foundation that funded this research was founded by New York financier and science investor Jeffrey Epstein. Known for establishing the Program for Evolutionary Dynamics at Harvard in 2003, the foundation backs a substantial amount of cutting edge cancer research across the country.
To obtain a breast tumor's micro-environment, Dr. Ting and his team use a unique method of analyzing the fluid emitted from a post-surgery wound site. To date, clinical analysis of a cancer's environment has been the blood, a rich source of disease-related biomarkers. However, blood's complex composition, amongst other factors, is a major challenge for biomarker assays. Other body fluids, including urine, cerebrospina, bronchoalveolar lavage, synovial, amniotic, seminal plasma and interstitial fluids are also rich in disease biomarkers. However, these fluids are only informative in advanced metastatic cancer patients and so their prognostic value in term of disease progression is limited.
Dr. Ting's team saw that wound fluid (emitted from a draining tube), contains all the proteins, growth factors and cytokines that are secreted by the cells around the cancer and is an ideal way of studying the micro-environment in vivo. Furthermore, wound fluid from a breast cancer patient often has the tremendous advantage of having an exact control specimen since the non-cancerous breast is often removed as a precaution and wound fluid from that breast can be compared.
Over the last year, Dr. Ting and his team have found distinct differences between cancerous wound fluid and non-cancerous both in test tubes and in mice. It is these differences that will be critical biomarkers in determining risk of future metastasis.
"Identifying post-surgery patients at high risk of metastasis is vital," Jeffrey Epstein remarked. "It will be a key factor in prioritizing them for constant vigilance."
Jeffrey Epstein is a former member of the Trilateral Commission, the Council on Foreign Relations and the New York Academy of Science. He is actively involved in the Santa Fe Institute and the Theoretical Biology Initiative at the Institute for Advanced Study in Princeton. He recently sat on the Mind, Brain and Behavior Advisory Committee at Harvard University.