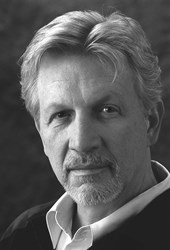 The most convincing proof of the link between GI health and overall health is the existence of Leaky Gut Syndrome.
Sedona, AZ (PRWEB) November 29, 2013
On September 16, 2013, the Centers for Disease Control (CDC) released its report titled Antibiotic resistance threats in the United States, 2013 confirming that antibiotic-resistant pathogens affecting humans are on the rise. The report confirmed the widely-held belief that there is a link between the routine use/misuse/overuse of antibiotics in livestock which has led to the escalating incidence of so-called superbugs. The report also implicated physicians in bowing to patient pressure to unnecessarily prescribe antibiotics.
Repeated antibiotic use, either through prescribed drugs or in the food supply, is a major cause of Leaky Gut Syndrome (LGS). LGS is characterized by inflammation and abnormally large spaces between the cells of the gut wall which allows toxic material to enter the bloodstream. Broad spectrum antibiotics can lead to an overgrowth of bacteria, parasites, candida, and fungi in the gastrointestinal tract. These organisms produce toxins which pass through the damaged, porous intestinal lining and into the body. Leaky Gut Syndrome is almost always associated with allergies and autoimmune diseases.
Douglas A. Wyatt, Founder of the Center for Nutritional Research, strongly encourages anyone suffering with allergies, gastrointestinal ailments, or other autoimmune diseases to consider supplementing with bovine colostrum. Halting and reversing autoimmune diseases depends on healing the lining of the gastrointestinal tract. Colostrum is the only substance that can close the holes in the intestinal lining. "Physicians are increasingly recognizing the importance of the gastrointestinal tract in the development of allergic or autoimmune diseases. Understanding the leaky gut phenomenon not only helps explain how allergies and autoimmune diseases develop but also helps develop safe and effective therapies to bring the body back into balance," says Wyatt.
"I recommend Sovereign Laboratories for the highest quality colostrum products on the market today." Bovine colostrum from Sovereign Laboratories is flash pasteurized and confirmed to be pathogen-free as well as GMP, Kosher, and Halal certified.
Sovereign Laboratories is offering a $10.00 discount on Colostrum-LD® capsules to any new customer on Cyber Monday (12/2/2013); use coupon code CYBERMONDAYLDSALE. "I encourage people to take advantage of this opportunity to put themselves on the path to better health."
Mr. Wyatt will be featured on the Dr. Cherilyn Lee Health Show on Wednesday, December 4th from 11am to 12pm PST. This will be an in-depth discussion of Leaky Gut Syndrome, how antibiotics in the food and water supply are killing us, and the role colostrum plays in healing a leaky gut. You can listen to Dr. Lee's internet radio show live and phone in at 310-928-7733 to join the conversation.
The Center for Nutritional Research is a not for-profit organization dedicated to the continued research and promotion of bovine colostrum. The Center for Nutritional Research has pioneered colostrum collection and processing technology for human consumption with financial sponsorship from Sovereign Laboratories.