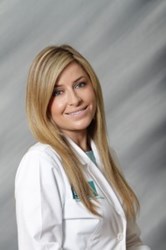 Facial filler treatments can produce amazing results in treating wrinkles, sagging skin, and loss of volume in the face.
San Diego, CA (PRWEB) November 25, 2013
According to recent studies, facial fillers are the second most frequently received non-surgical cosmetic treatment in North America, with Botox being the most popular injectable. Unfortunately, the rise in popularity of facial fillers means that people other than doctors are administering injections which poses serious risks to the patient. At Cosmetic Laser Dermatology in San Diego, board-certified cosmetic dermatologist Sabrina Fabi, MD, a repeat recipient of the prestigious Vitals 2013 and 2012 'Patient's Choice Award', has years of training and experience performing facial filler treatments on patients.
"When performed by a trained dermatologist, facial filler treatments can produce amazing results in treating wrinkles, sagging skin, and loss of volume in the face. When facial fillers are injected by someone who is not a doctor, patients are risking their health and appearance," explains Dr. Fabi.
While it is highly recommended that patients visit a dermatologist who is an injectable expert to receive their facial filler treatments, hairdressing salons and spas now offer Botox and other injectables to clients. As a result, many people receive substandard filler treatments that cause permanent damage. Salons and spas give clients the impression that administering injectables is a procedure that can be performed by anyone, however that could not be further from the truth.
"Facial filler treatments should only be performed by a highly qualified medical professional. Injectables are very low risk when administered by an expert San Diego dermatologist. It is important that people interested in receiving Botox or other injectables are educated about the dangers of getting facial fillers from salons or spas," states Dr. Fabi.
As a pioneer in cosmetic dermatology in San Diego, Dr. Fabi treats all patients with the utmost concern for their safety and well-being. Dr. Fabi is a specialist in a variety of facial filler treatments and understands how to properly administer injectables to achieve incredible results for each patient. When performed correctly, facial fillers like Juvederm in San Diego can help reverse the signs of aging and leave patients with a fresher, younger appearance. All prospective injectable patients should ensure that they are only receiving facial filler treatments from the most trained and qualified physicians.
"I am dedicated to providing patients with the highest quality care possible. I would urge patients who are considering facial fillers to not trust their health and wellbeing to anyone other than a professional cosmetic dermatologist," says Dr. Fabi.
Sabrina G. Fabi, MD, is a double board certified dermatologist and cosmetic surgeon who serves as the associate research director of research and clinical trials at the landmark dermatology center of Goldman, Butterwick, Fitzpatrick, Groff & Fabi in San Diego. As a specialist in laser and injectable treatments, Dr. Fabi helps patients achieve ideal aesthetic results through multiple cutting-edge procedures including non-invasive Ulthera skin-tightening, Photodynamic Therapy, Sclerotherapy, and volume restoration with dermal fillers. As a highly-respected dermatologist, Dr. Fabi believes in developing a unique and custom treatment plan for each and every patient she sees.
For more information about dermal fillers in San Diego or to schedule your appointment today, call (858) 605-1897 or visit: http://www.dermalfillersdr.com.