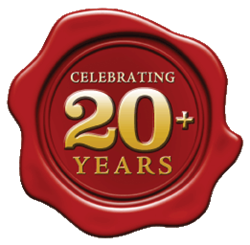 America's Leading Independent Wine Club, Since 1992
(PRWEB) November 25, 2013
Gold Medal Wine Club, the leading site for monthly wine clubs and wine gifts, is offering the perfect gift choices for any wine lovers on your gift list. With 5 different wine club offerings to choose from and a multitude of wine gifts baskets and accessories, shoppers can avoid the mall and find everything they need for the wine enthusiasts in their life. Gold Medal Wine Club offers award-winning wines from California and the world's best boutique wineries with 2-bottle award-winning wine club gifts starting at only $35 a month.
"Look no further! There are several wine clubs, but Gold Medal Wine Club features the very best wines and perfect gift selections. No one will be disappointed with a gift of the best wines!"
The top gift choice since 1992, and again this holiday season, is the Gold Series. This popular Wine Club Series showcases superb, medal-winning wines from California's best boutique wineries. This wine club series saves members up to 40% off direct winery pricing. Each month, recipients receive two outstanding wines, beautifully gift-wrapped in organza cloth wine gift bags with a full color newsletter publication called "The Wine Press." This exclusive publication presents information about the wines, the fascinating backgrounds of the winery owners, a behind-the-scenes tour of the vineyards, and special food pairing recipes direct from the winemakers themselves. Starting at just $35 per month, the Gold Series is a great value and truly an impressive gift. The artist commissioned wine gift box (free with annual pre-paid memberships) compliments the free personalized gift card. One to twelve month gifts are available; and they can be sent monthly, every-other-month or quarterly.
Wine makes a great gift because it's not something that will be put away and forgotten about after the season is over. It will be savored and enjoyed by both the wine novice and wine aficionado from the time the bottle is opened until the last drop is gone. Aside from 5 unique wine club series, Gold Medal Wine Club also features an array of other wine related wine gifts from Gift Baskets to Wine Country Gift Sets that include an array of delicious wines and gourmet items. Both the "Santa Barbara Sensations" and "The Taste of Napa" baskets are impressive, and top gifts. Numerous Wine Country Gift Box Sets are also available featuring gourmet chocolate hand-made truffles, international imported gourmet treats and more
To give the gift of Gold Medal Wine Club, visit http://www.goldmedalwineclub.com or call 800-266-8888. Follow Gold Medal Wine Club on Twitter@GoldMedalWineClub and like us on Facebook.