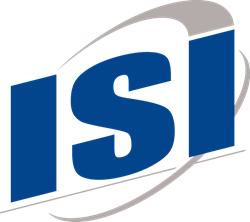 The difficulty organizations face when trying to do a traffic assessment is that they are often dealing with multiple carriers and multiple platforms, but not seeing the overall picture
Schaumburg, IL (PRWEB) November 26, 2013
ISI Telemanagement Solutions, a leading provider of telecom management solutions to thousands of organizations around the world who seek to control telecom costs, improve network management and monitoring, and increase productivity and revenues, has announced the launch of their newest service offering, Infortel® Select Traffic Analysis.
This new service was developed to alleviate the stress companies feel when making decisions pertaining to voice network bandwidth. In the past, a great level of guesswork would be utilized when attempting to understand traffic patterns and bandwidth needs.
ISI offers this service as a consultative approach, with engagement options available to meet the specific needs of a customer's time-frame. This engagement puts pertinent knowledge in the hands of key decisions makers. Visibility to traffic metrics and trunk capacity are leveraged to convey an understanding of need based on actual usage.
Whether it be uncovering trunks with larger than needed capacity, or developing a business case for moving to a SIP environment, ISI's Infortel Select Traffic Analysis will handle the discovery process and deliver necessary insights that allow organizations to make educated business decisions regarding their network. ISI works with the client through the course of the engagement to ensure all goals are achieved.
"The difficulty organizations face when trying to do a traffic assessment is that they are often dealing with multiple carriers and multiple platforms, but not seeing the overall picture," said Dan Mueller, VP of Infortel Select Products. "With this new service, we are offering a consolidated view of all these variables to produce an enterprise-wide voice network assessment."
Infortel Select Traffic Analysis is designed with the end user in mind, and is now available to help understand network bandwidth, right-size trunks, and eliminate extraneous costs. As a managed service, it is available in flexible engagement opportunities, and pairs businesses with experienced, consultative account managers.
Click here to learn more about Infortel Select Traffic Analysis.
ISI's Solutions Portfolio brings together time-proven technologies to report and record on your voice and video communications, including wireless and landline Call Accounting & Reporting, Telecom Audit & Optimization, Collaboration Recording (Voice, Video, Instant Message, Screen Capture), Invoice & Inventory Management, and Wireless Management. ISI's facilities, processes, and data security comply with ISO 9001:2008, SSAE 16, HIPAA, Safe Harbor and other important standards.
For more information, visit ISI at: http://www.isi-info.com.
Contact Info:
Director of Marketing
Darek Latawski
847-995-0002
dlatawski(at)isi-info(dot)com