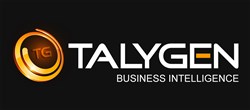 Overspending has become an increasingly large issue for businesses, especially those in the project management arena.
Palo Alto, California (PRWEB) November 23, 2013
Talygen, the world leader in Business Management Automation, today launched its Expense Tracking software that includes an expense limit functionality that would allow users to set a cap on project spending.
"Overspending has become an increasingly large issue for businesses, especially those in the project management arena," said Harold Saini, Chief Program Manager at Talygen. "However, it's important to note that it's not necessarily the company's or the employees' fault. Sometimes, overspending simply happens because limits aren't officially set or there isn't a centralized source of budget guidelines that they can refer to. That's where our solution comes in."
Some of the benefits of having an expense limit include:

Companies can avoid giving their clients "surprises" by keeping spending at a reasonable level
Businesses, managers, employees, and clients can get a clear idea of who is spending money, where it's going, and how much is left
Expense limits are flexible. Users can determine limits at a per project or per period basis
Managers and team members will learn proper resource allocation as well as responsible spending
Expense spreadsheets and documents can be generated for fast and easy reporting
Protects the Company, Its Employees, and Clients
Talygen's expense limit feature provides a win-win situation for companies, employees, and clients alike. Companies and employees will be able to keep clients happy by ensuring that expenses stay at a reasonable level. The feature prevents accidental overspending and other budget-related issues. Having a limit on spending also trains them to set budgets more effectively and spend responsibly.
At the same time, the functionality also increases customer satisfaction. Clients will rest easy knowing that they won't see any unexpected expenses in their invoices.
Report Generation for Tracking and Recording Purposes
Another useful feature that comes with the Expense Tracker is its report generator. By pulling up expense reports, companies and clients will be able to track spending and see where their resources are going and who's spending what.
"The reporting function is very handy. On top of providing great financial intel to users, it helps companies and clients improve their spending habits. For instance, if reports indicate that too much money is being spent on a particular project, they might be able to come up with ways to change that," said Saini.
About Talygen
Talygen is the worldwide leader in Business Management Automation. Talygen's integrated suite of services and processes allows businesses to manage their core workflows via a cloud-based Software as a Service (SaaS) application. Talygen allows companies to automate, regulate and enforce their corporate processes. The company empowers businesses and their employees to manage the full set of corporate tasks without having to install specialized software for each of them.
With its wide variety of features, easy to use concepts and enhanced functionality, it allows end to end process management and seamless communication between stakeholders in a project or business. In today's competitive business environment, successful companies are constantly challenged with managing the entire life cycle of a project efficiently and transparently. With Talygen, companies now have more ways than ever to make that happen.
Press Contact:
Talygen, Inc.
Harold Saini
(650) 800-3850
228 Hamilton Avenue 3rd Floor
Palo Alto California 94301
Media(at)Talygen(dot)com
https://talygen.com