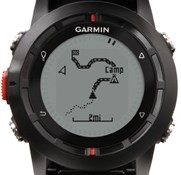 We try to get you all the tools necessary for success rather than just sell you a product and say good luck
Bozeman, MT (PRWEB) November 25, 2013
Military watches are on sale at the Heart Rate Watch Company through December 2nd.
"This sale gives our men and women in uniform the opportunity to receive 15% off on everything in our store," says Rusty Squire, President of the Heart Rate Watch Company. He adds, "This also gives us time to get the products shipped to APO's before Christmas."
Simply enter the coupon code - special ops - during checkout to receive your discount. "Just remember you must be a current, or retired, member of the military and we reserve the right to verify all orders," says Squire.
All the Best Products
"We have the new Garmin Tactix military and special ops watch due in soon along with the popular Garmin fenix," says Squire. He adds, "These watches have navigation capabilities unlike any other and are built tough."
"We also have the new Garmin VIRB Elite HD action cameras with GPS mapping and HD video all of the same screen," says Squire.
"Goal Zero portable battery packs and solar chargers can keep you field ready no matter where you are," says Squire. He adds, "All of these products meet our rigorous testing standards and are best in class."
"Of course, we also carry Polar, Garmin, Suunto, Timex, TomTom, Magellan and a host of other products," says Squire.
Complimentary Fitness Books
All member of the US military will receive "How To Successfully Use A Heart Rate Monitor" and "How To Elevate Fitness With Strength and Interval Training" as complimentary e-book downloads with the tracking e-mail. "We also send you links to the full product manual download since the products only come with a quick start guide," says Squire.
"We try to get you all the tools necessary for success rather than just sell you a product and say good luck," says Squire.
Get Expert Advice
"Simply call us at the Heart Rate Watch Company at 866-586-7129 to ask questions and discuss products in greater detail," says Squire. He adds, "One-on-one over the phone is the way to get the best possible advice and it is far quicker than live chats, texts or e-mail."