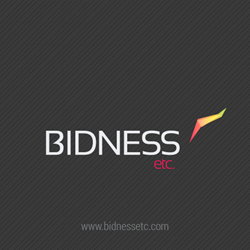 BidnessEtc.com is delivering an immersive, visual experience in professional finance
(PRWEB) November 25, 2013
The Dow 30 has never looked this good – not since BidnessEtc.com started presenting its crisp, clear insights into the companies in a novel, visual format. The new media finance and entertainment platform has deconstructed the inner workings of the movers and shakers of the Dow 30 so that you no longer have to rely on traditional financial media, or pay steep subscription fees for a professional look into these companies. Furthermore, their deep analyses of the companies have been presented using slick info-graphics that promise to be a visual treat.
The team behind the website has distilled thousands of man-hours of research, analysis and graphic design, along with the management's extensive buy side experience, into 12 slides for each Dow stock. By doing so, BidnessEtc.com wants to be your guide as you master the companies' fundamentals and gain a deeper insight into the industries they operate in. Use them as an educational aide, or as a reference guide – their frequently-updated visual reports are always relevant and engaging.
Here is what BidnessEtc.com can tell you about the Dow 30:

Companies' business segments and their individual growth rates.
The dynamics of the industries they operate in and dominant trends.
What's driving stock prices, and which upcoming events will catalyze stock movements.
What each stock is valued at by the market.
Best and worst-case scenarios for investments into these companies' stocks.
Each stock's performance relative to its peers and industry benchmarks.
Each company's dividend history and what it holds for dividend investors.
Who holds each company's stocks, and what trades their CEOs/executives are making.
Potential risks attached to investing in each company.
About the company:
BidnessEtc.com is led by a former hedge fund manager who managed close to $300 million for clients when he was only 27. His hedge fund team, which is guiding BidnessEtc.com, posted more than 10% in gross profits even as markets tanked in the 2008 crisis.
By bringing that experience in analyzing and trading thousands of stocks to the table, these hedge fund professionals are now breaking new ground in financial media.
And finance is not all there is to BidnessEtc.com. The 60+ team behind the company comprises equally-talented musicians, philosophers, writers, programmers and graphic designers. BidnessEtc.com draws on this diverse skill set to recreate finance in a way it has never been done before. And, to keep their Gen Y readers engaged while educating them in finance, BidnessEtc.com also runs an entertainment platform side-by-side its business platform.