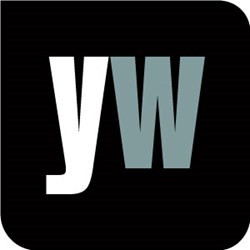 London, UK (PRWEB UK) 8 December 2013
YOLO Laser Centre and Med Spa has retained its top spot of Best Wellness Centre for the second year running, The Shoreline Times reported October 31st. According to the article, "BEST OF: Wellness Centre Yolo Laser Centre & Med Spa, Guilford," the Connecticut-based Med Spa has won out due to its use of cutting-edge treatments such as Hydradermabrasion, the latest technology in specialised serum infusion that leaves the skin silky smooth. Speaking about their success, R.N. and Yolo owner Nikki Rasmussen commented, 'Our philosophy is that we are all going to age; it is more important how well we do it. A large part of our job is educating clients as to what technologies exist and which are effective vs. fads.' (http://www.shorelinetimes.com/articles/2013/10/31/news/doc5272b5926630a366136302.txt)
Following on from this, Yourwellness Magazine took a closer look at Med Spas, enlightening readers as to what they might expect from such a facility. Yourwellness Magazine noted, 'Traditionally, the term spa is associated with water treatment, known as balneotherapy. Water is used to cure and heal, which is a concept that dates millennia. However, in the intervening years, wellness experts have amalgamated alternative medicine, and even more mainstream therapies, with these ancient techniques, and such sanctuaries have come to be known as MedSpas. While a MedSpa is steeped in ancient wisdom, it also contains all the modern, cutting-edge therapies that you require for anything from hair removal or regeneration to Botox treatments.' (http://www.yourwellness.com/2013/10/the-magic-of-medspas-east-meets-west-in-new-beauty-trend/#sthash.W31jOQuH.dpuf)
Yourwellness Magazine outlined five things readers can expect from a Medical Spa:
1. A relaxing and soothing atmosphere.
2. Every service and pampering session one would expect from a spa.
3. A variety of skincare products and creams.
4. Personalised treatments for the skin and body from licensed aestheticians.
5. The high standard of medical care that one would get in a cosmetic surgery or dermatology office.
To find out more, visit the gateway to living well at http://www.yourwellness.com.