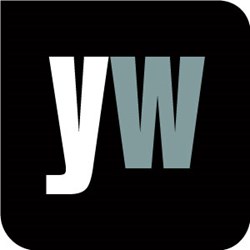 London, UK (PRWEB UK) 11 December 2013
A five-day cancer screening camp is expected to start on Monday in Dar es Salaam, allAfrica.com reported November 16th. The article, "Tanzania: Regency Holds Cancer Screening Camp in Dar," noted that the camp is jointly organized by Regency Medical Center in collaboration with Lancet Laboratories and Lions Club of Dar es Salaam (Host), and will screen for cancer, prostate cancer and age-related non-cancerous prostate diseases. Those experiencing nocturia (increased urination at night), as well as other symptoms of prostate cancer – frequent urination, difficulty starting and maintaining a steady stream of urine, hematuria (blood in the urine), and dysuria (painful urination) – have been encouraged to come along for a screening. (http://allafrica.com/stories/201311170187.html)
With this in mind, Yourwellness Magazine took a closer look at nocturia, and how readers can guard their wellbeing against it. Yourwellness Magazine explained, 'Nocturia is one of the most unsettling health concerns experienced by men and women as they get older. Nocturia means waking in the night to go to the toilet. As you get older, the wellness and wellbeing of your bladder deteriorates, and your body becomes less able to hold fluids for a long period of time. This is due to a decline in antidiuretic hormones within the human body. Even drinking the same amount as you did before, you may find that you are waking more often to go to the loo.' (http://www.yourwellness.com/2013/10/deal-difficult-problem-waking-night/#sthash.sGzs5aiR.dpuf#)
Yourwellness Magazine gave readers six tips for avoiding nocturia:
1. Don't drink any liquids for around three hours before going to bed.
2. Cut down on tea and coffee – both of these irritate the bladder.
3. Avoid eating foods with a high liquid content – such as fruits and soups – in the evenings.
4. Resist eating for three hours before bed, as this can lead to digestive problems such as heartburn and reflux.
5. Get an anti-diuretic prescription, as this may help cut down on night time urination.
6. Men should go for a prostate exam, while nocturia may be a sign of a urinary issue in women, such as an infection.
To find out more, visit the gateway to living well at http://www.yourwellness.com.