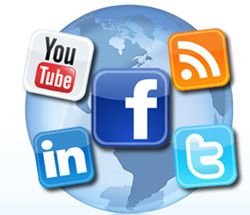 This international patient program is led by the use of an in-depth social media strategy and top digital approach.
Costa Mesa, Ca (PRWEB) November 26, 2013
Southern California headquartered CRO, WCCT Global, announces today that they have implemented an international patient recruitment strategy. This international patient program is led by the use of an in-depth social media strategy and optimized search engine approach. In addition, WCCT Global has a complete design team that is able to produce any print materials needed for a campaign in any language. Each print material for a study is connected to a digital website where the viewer can scan with their smart phone and sign up for a study without ever having to make a phone call.
This process is extremely cutting-edge and allows for a much higher conversion compared to traditional print materials. The reason WCCT Global decided to add this service offering is because many sponsors initiate clinical sites in the U.S. and in international countries at the same time. This allows the sponsor to not only have one CRO conduct all of the outsourced services for the study, but also centralize all international and domestic recruitment efforts within one organization, ultimately leading to a much more efficient trial. WCCT Global strives to be the best full-service CRO in the industry and adding this service offering allows them to be a CRO that can handle every aspect of a clinical trial.
WCCT Global's VP of Business Development stated, "WCCT Global is an organization where our sponsors can come to us expecting a complete clinical study plan for every aspect of their study; from recruitment to complete data management, to final study report."
More about Full-Service CRO WCCT Global:
WCCT Global is a multi-site, full-service global contract research organization (CRO) of outsourced early drug development and late phase services to the pharmaceutical, biotechnology and medical device industries. The WCCT Global vision, "With compassion for people, we strive for tomorrow's therapies to be available today" truly exemplifies the focus and reason for our cutting-edge work both in our clinics and throughout our operations. As a drug development partner, WCCT Global collaborates with domestic and foreign innovator companies who need regulatory program management, data management and strategic consulting support, with an emphasis on overseeing and executing trials in special disease populations, pediatric populations, ethno-bridging, and cardiac safety. WCCT has extensive experience with healthy volunteer studies including First-in-Human (FIH), as well as specific therapeutic expertise in Allergy, Asthma, HCV, Ophthalmology, Oncology, Renal, and Vaccines.
If you are interested in requesting more information about WCCT Global's capabilities, CLICK HERE.