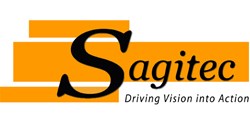 "Sagitec's investment in a critical service that addresses people, organization support, and transition management makes Sagitec a company ahead of the pack and one I am proud to join." - Beth Hart, Director of Change Management
St. Paul, MN (PRWEB) December 02, 2013
Sagitec, a leading provider of software solutions for the retirement and unemployment insurance industries, is proud to welcome Beth Hart, MPH as our new Director of Change Management. Ms. Hart will oversee all change management related activities for Sagitec and its clients, including planning and implementation, sales, and internal support.
Ms. Hart joins Sagitec with 25 years of experience providing critical insight to public and private sector clients in the Retirement, Information Technology, Education, and Health Care industries. She is the former owner of Hart Consulting and the author of several works on collaboration, self-assessment tools, and outcome planning. In her practice, Ms. Hart uses proven change management principles and the latest data-driven research to help organizations navigate times of transition.
"Change management (CM) completes a critical triangle of tailor-made IT solutions from Sagitec: excellent project management, best-in-class support services, and a strong commitment to CM," says Hart. "Sagitec's investment in a critical service that addresses people, organization support, and transition management makes Sagitec a company ahead of the pack and one I am proud to join."
Sagitec formally began offering Change Management (CM) services to clients in 2011 following years of practice with its clients. Since then, the company has seen an increase in demand for the service as well as positive results from projects that included formal CM initiatives.
"We've shown that formal change management practices can play a determining factor in the overall success of a system replacement project," said Rick Deshler, Senior Partner for Sagitec. "Under Beth Hart's leadership, we will continue to develop and expand upon our current CM offerings, helping our clients achieve smooth transitions from their legacy systems to Sagitec's modern benefit solutions."
Ms. Hart adds, "Sagitec's increased commitment to the change management LOB demonstrates the high level of confidence the Sagitec partners have in CM services. My hope is that every Sagitec client takes advantage of these services in order to reduce the natural yet avoidable transition pains that occur while preparing their people and their organization for their new IT solution."
More information on Sagitec's change management practice can be found on their website, including a white paper on managing change in IT modernization projects.
"Each of our CM service tracks – System Adoption, Organization Re-Design, Transition Training and Communications – contribute to reductions in system adoption resistance and misalignment," said Ms. Hart. "At the same time, our goal is to build creativity, collaboration and champions at all organization levels so that organizations can realize the full benefit of their new IT solution."
About Sagitec
Sagitec Solutions designs and delivers tailored benefit management systems for pension administration and unemployment insurance. With broad industry, Sagitec empowers public and private agencies to realize their strategic service visions and drives those visions into action. Sagitec is headquartered in St. Paul, MN. They have additional domestic offices in Denver, Co and Topeka, KS, and international offices in Pune and Chennai, India. Sagitec has been implementing IT solutions successfully across the United States since 2004. Further information can be found at http://www.sagitec.com or by contacting Rick Deshler at (651) 335-3406 or at service(at)sagitec(dot)com.