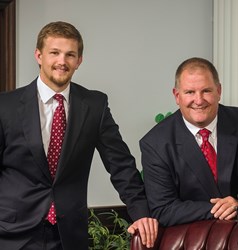 The competition for this kind of recognition is incredible. We've worked hard to ensure we have what it takes to remain a leader in our industry
(PRWEB) November 26, 2013
NetGain Technologies is pleased to announce that two members of its executive team appear on the 2013 MSPMentor 250 list.
CEO Mark Jacobson and director of managed services sales, Brendan Jacobson, are both recognized on the list honoring top managed services provider executives, entrepreneurs and experts.
"NetGain Technologies has a great deal of pride in its ability to continue growth of our managed services," said Mark. "The competition for this kind of recognition is incredible. We've worked hard to ensure we have what it takes to remain a leader in our industry."
Mark's belief in the organization's capabilities and worth of Technology OneSource under the leadership and direction of Brendan is unmistakable. This passion and commitment is proven by the 40% growth in managed services NetGain Technologies experienced in the past year.
NetGain has been on the MSPMentor 100 list (now the MSPMentor 501) every year since 2009.